c-125
Tow-Behind Spreader
The C-125 PTO Tow-Behind Manure Spreader is Conestoga's mid-size tow-behind manure spreader. Constructed from 10-gauge COR-TEN steel, it's built to withstand the rigors of daily farm use. Compared to the C-80 Horse Manure Spreader (designed for 5-10 horses), the C-125 is set up for 10-25 horses. If you have a mid-sized farming operation this is the tow-behind manure spreader for you. 
The C-125 can be pulled by a mid-sized or large tractor. It comes equipped with a Stainless Steel Apron Chain that will never rust through. It's also ready to go with an adjustable hitch to fit different tractor sizes. There are a number of special upgrades you can choose as well to enhance and customize performance (you can view those below under the options section). Contact us today using the "Get Your Price" button below for a quote.
STANDARD FEATURES
12 Rooster Comb Paddles: 12 bolted paddles with NEW larger diameter are made of ¼" quality steel for an excellent spreading pattern. Replacement paddles available.

Polyvinyl Floors: Guaranteed for a lifetime, smooth for a better flow and an easy cleanup! Will not rust or rot!

T-Rod & Stainless Steel Apron Chain: The highest quality apron chain on the market, the T-Rod provides better durability and performance.

Adjustment for Main Apron: Adjusting the main apron chain is easy. Simply loosen two side bolts and turn the front nut to your preference! Easy access for sprocket lubrication.

Manure Spreader Adjustable Hitch: Adjusts to different tractor heights.

Drive System: With unique variable speed apron. 3-year warranty on gearbox.

Box Construction: Long-lasting COR-TEN 10-gauge steel for extraordinary corrosion resistance.

PTO Drive: Hooks up quickly and easily to your medium or large tractor.
OPTIONS
Fine Spread Pan

Top Beater

Dolly Wheel Jack

Hydraulic End Gate

GatorHyde Body Lining
AVAILABLE COLORS

WHY CONESTOGA?
Conestoga Manufacturing, LLC is a leading manufacturer of compact manure spreaders and drop spreaders. Based in Kirkwood, PA, the company was founded in 2001 and has steadily grown. Conestoga manufactures a wide range of quality manure spreaders designed to meet the unique needs of small farmers and horse owners. The company also manufactures easy-to-use, quality-built manure spreader options, as well as a full-line of liquid manure spreaders (call for information).
Being based in the heart of Lancaster County, PA, it is no surprise that Conestoga's small manure spreaders are known for their durability, ease of use, and overall product quality. Conestoga's manufacturing team works hard to ensure the integrity and quality of each spreader to ensure its longevity. That is why they offer a 3-year overall warranty (excluding the E-25) and lifetime warranties on apron chains and floors.
Conestoga compact manure spreaders are made in the U.S.A. with an eye on continuous product improvement. Conestoga continually evaluates ways in which to improve the product, often based on customer feedback. The company also strives to make as much of the product components as possible here in the U.S. Supporting and giving back to the community is as important to Conestoga's management team, as is delivering a dependable product to the customer.
Conestoga is one of the few compact manure spreader manufacturers to offer custom made manure spreaders. They welcome inquiries from customers who need a custom-built spreader or accessory.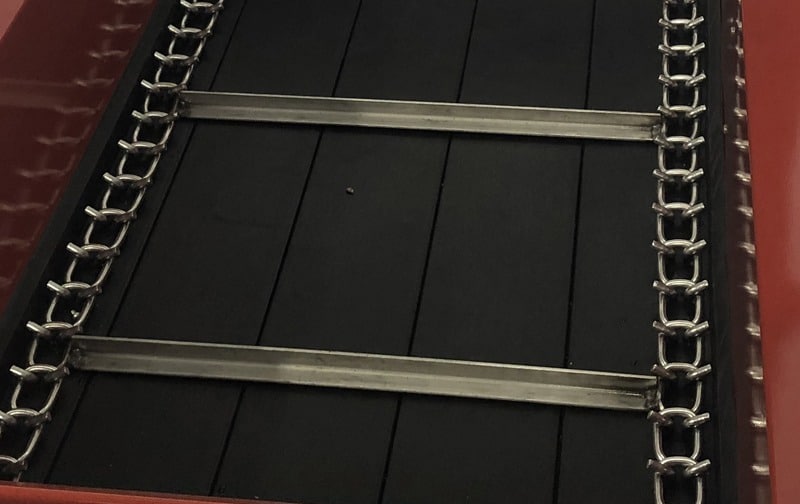 Poly Flooring
Conestoga Manure Spreaders flooring is made  of recycled plastic, similar to many floor boards used in decks / patios. Our poly flooring greatly increases the life of the spreader and also helps with smoother unloading and more resistance to freezing.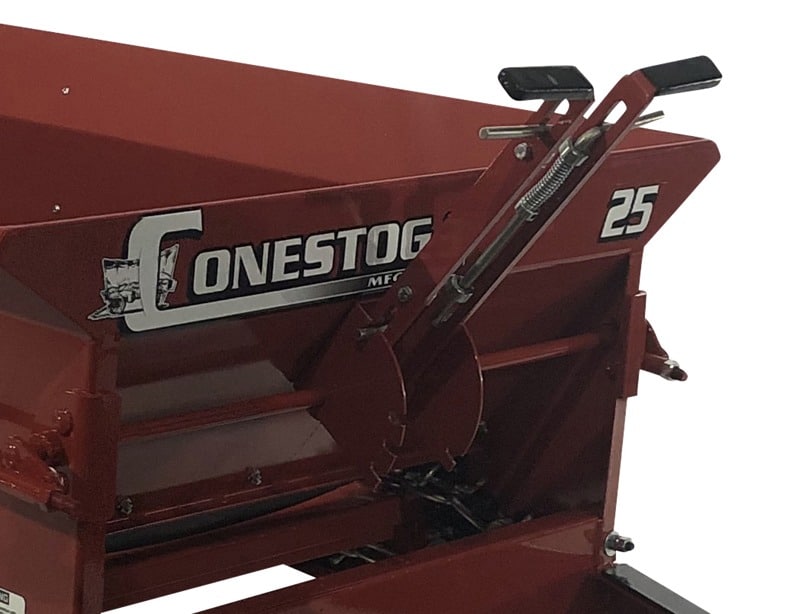 New Lever Design
Our levers are designed with the user in mind. The ground drive unit comes standard with 2 levers. When facing the unit the right lever operates the beater, with a smooth lifting action it will lift the chain off of the main drive sprocket. The left lever operates the apron chain with 3 different speeds for you to choose from. This design allows you to control the amount of manure you wish to apply.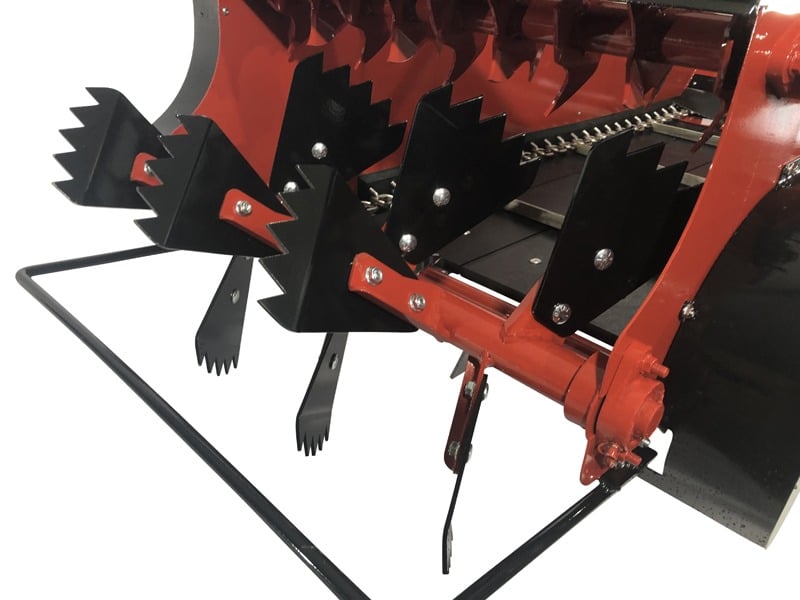 Replaceable Rooster Comb Paddles
All Conestoga Spreaders come with 12 replaceable beater paddles. Each paddle comes with 5 cutting teeth for a total of 60 cutting edges on the main beater, not counting the pulverizing bar. The top pulverizing bar comes with 36 cutting teeth which are setup similar to a rototiller. This system is sure to shred and pulverize material before spreading.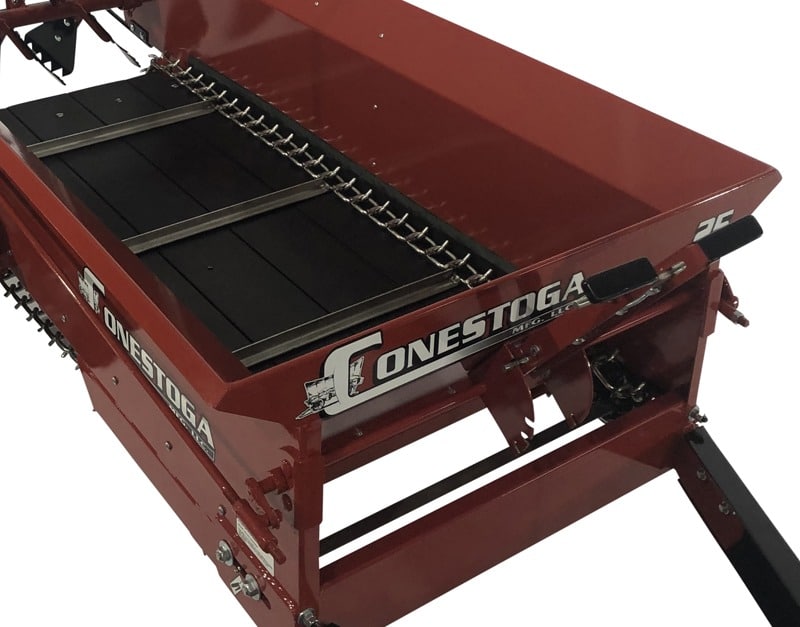 Welded COR-TEN Steel
Spreader Models C-25 through C-80 come standard with 12 Gauge COR-TEN steel. Spreader Models 125 & 175 are manufactured using 10 Gauge COR-TEN steel. COR-TEN steel is a highly anti-corrosive steel and has up to 4 times the corrosion resistance of traditional steel. COR-TEN is used in mainly high coressive applications such as bridges, power plants, and towers. Our welded boxes are sure to give you years of maintenance free use. All our spreaders come with a 10 Year frame and box warranty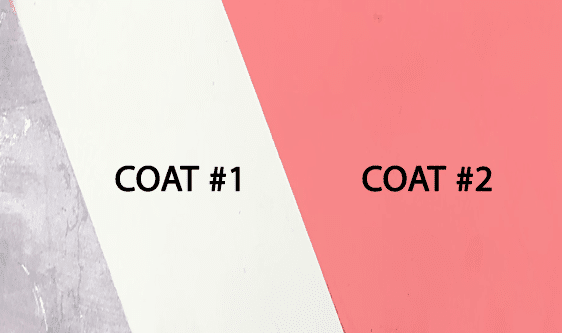 4 Part Painting Process
Our high quality COR-TEN steel is phosphatized and washed with a 3000 PSI hot pressure washer. The first paint coating is a two part epoxy primer. The final coating is a two-part premium paint designed for farm equipment.

About Us
Conestoga Manufacturing is located in Kirkwood, Pennsylvania. Conestoga has been manufacturing quality farm equipment since 2001. Conestoga Also manufactures a full line of liquid manure handling equipment, drop spreaders, and compost spreading equipment. In 2019 we also purchased Earth & Turf Products, which is a full line of compost spreading equipment.
High Density Polyvinyl 3/4″ T&G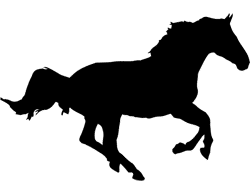 I've owned several of the "big name" manure spreaders, but the Conestoga spreader is by far the best. It has a much better design, more durable parts, and a very reasonable price. My other spreaders couldn't handle spreading manure mixed with hay, but the Conestoga spreads it quickly and easily.
I have been running my own business for 30 years, and I have been very pleased with both the manure spreader that I purchased, as well as the very professional and reasonable servicing Conestoga does for me once or twice a year. These are honest good people that do a great job with their business.
Conestoga is by far the best spreader out there. After 2 years of continuous use, it works perfectly. I would match the Conestoga against any out there.
Wendy C. , North Carolina