Stainless steel 

drop spreaders
QUALITY DROP SPREADERS MADE IN THE USA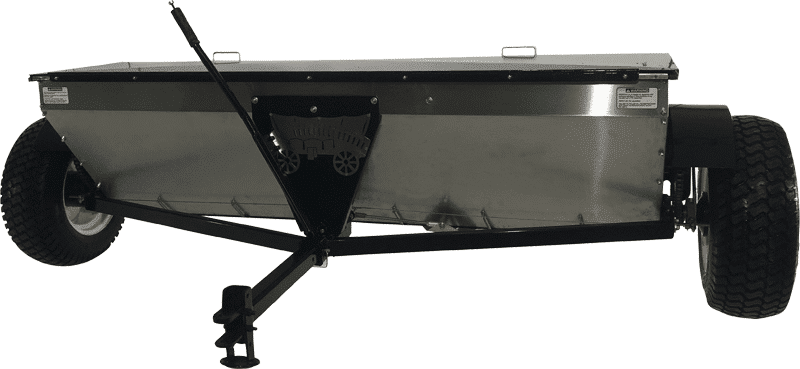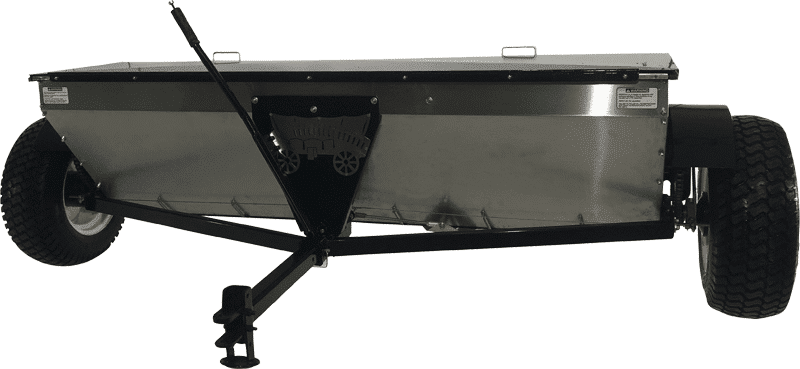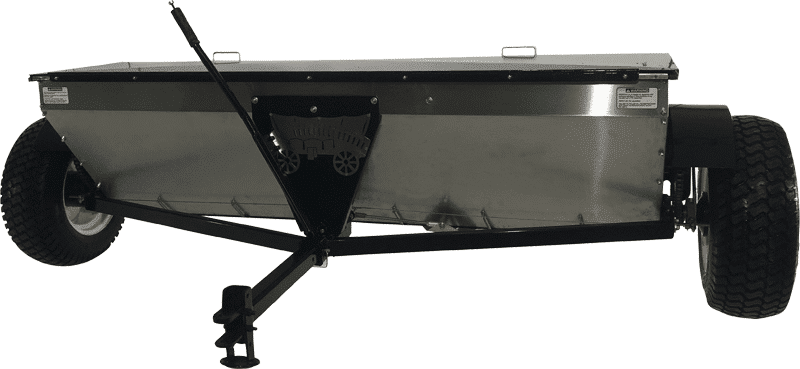 Made in the USA in Lancaster County, Pennsylvania
All our Drop Spreader units ship fully assembled!
Manufactured for daily use and outside conditions using high quality, long-lasting materials.
Easy to use handles and controls allow precise and non-precise applications.
One drop spreader all year round!
No more swapping out your drop spreader when the seasons or applications change. With Conestoga Manufacturing's Drop Spreaders, you can purchase one model for multiple materials. Save time, money, and storage space!
Our all-season, ground-drive drop spreaders can handle lime, salt, sand, fertilizer, and more with guaranteed reliability and ease of use.
Our drop spreaders are perfect for small farms, farmettes, or large properties (for homes with tractors). Learn more about the model that's right for your needs.
With three models from which to choose and standard features that ensure durability, accuracy, and ease of use, we're sure there is a Conestoga Drop Spreader that is just right for your needs. Learn more about our models and features. To place an order, please call  855-822-1976 or click here.
Why Choose a Drop Spreader from conestoga manufacturing?
The ability to handle multiple materials with one spreader saves you time and money.

Our models are easy to use!

All-season, all-weather models are made of durable, long-lasting materials.

Manual applicator allows for material dispersion control, supporting precise or non-precise applications.
The standard features on a Conestoga Drop Spreader help set us apart from other large-scale model manufacturers. In addition to using durable materials to construct every model, Conestoga standardizes features that make our drop spreaders easy to use, accurate, and time-saving. Learn more about our applicator, lid, tires, and other features that make a Conestoga Drop Spreader a reliable, one-time investment.
GET A PRICE OR
MORE INFORMATION: