CONESTOGA

Pit

Manure Pumps
QUALITY MANURE PUMPS MADE IN THE USA 
Conestoga

Pit Manure Pumps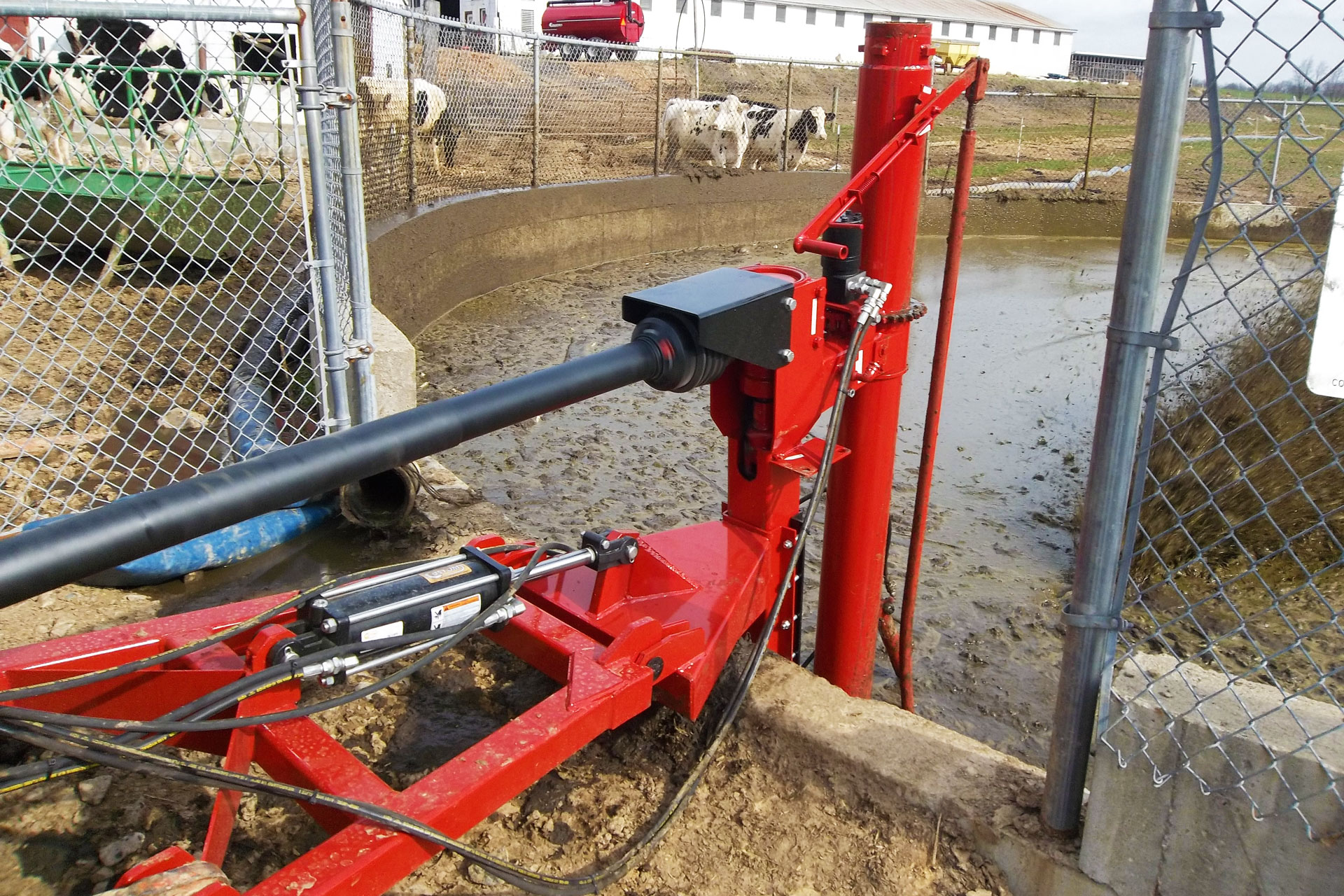 You might think that choosing a pit manure pump would be a relatively easy task but that is not often the case. There are a number of critical variables that have to be accounted for as you choose what manure pump will work best for you. 
Those variables include but are not limited to the location of your manure pit, the depth of your manure pit, whether or not you can load your tank spreader right beside your pit, and how far away you will be pumping your manure if you cannot load beside your straight wall pit, and what machine you will be using to move and position your manure pump. 
Knowing the answer to all of those logistic items will help you choose the type of pump, the size of the pump, and whether you will want a trailered pump or a 2-point hitch manure pump. You can even choose a stationary pit pump that will mount right on your manure pit and stay there. Conestoga's pit manure pumps are very customizable and there are lots of options available to you. 
These manure pumps are designed to work best for dairy and hog farmers with family farm operations. The first thing to understand is the 3 types of pit manure pumps you can choose: high volume pumps, high pressure pumps, or extreme pressure manure pumps. 
Conestoga Manure Pump
Options and Features
Watch this video breakdown of a standard pit manure pump from Conestoga Manufacturing. Jeb walks us through the operation and main parts of this manure pump. There are manual standard features that can be upgraded to hydraulic as well and Jeb calls those out. Contact us today if you are looking for a manure pump for your farming operation. We can build one that will meet your needs! 
Check out this video detailing the use of one of our pit manure pumps. See how you can easily deploy and agitate your manure pit with one of our manure pumps. Available in different sizes and adjustable lengths. In this video you can see a galvanized version which is an available upgrade. 
The first thing to understand as you decide what type of manure pump you need is the different intake pumps available to move your product. Conestoga Manufacturing offers 3 different sizes of intake pumps. Each one is designed for a specific application. If you are not sure which manure pump you need you can fill out a contact form or give us a call directly and we will help you determine which manure pump type is best for you.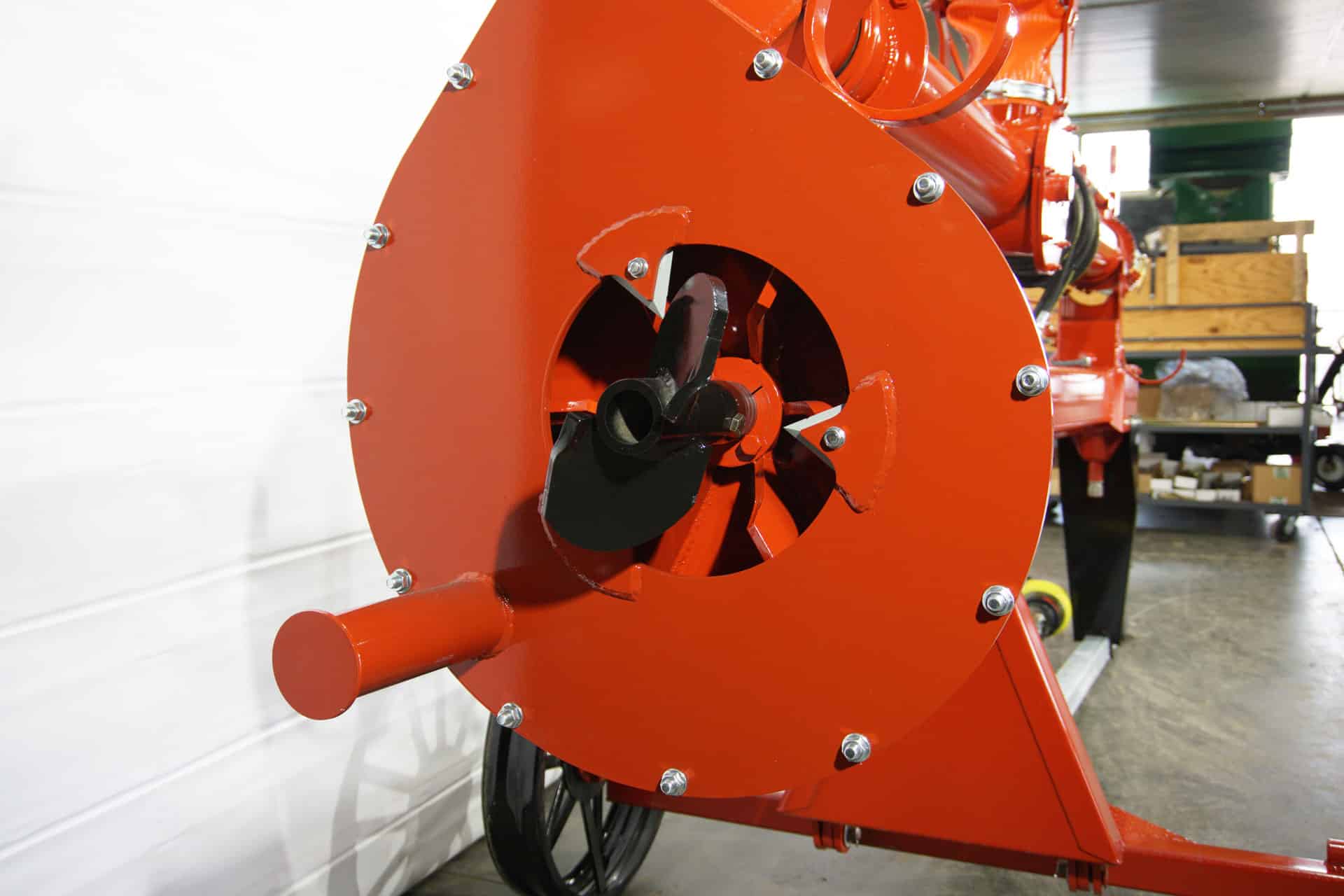 You can tell that this is a high volume pit manure pump because it has a larger opening. High volume pumps will pump larger volumes of manure load faster but because they are lower pressure (due to their larger intake pump openings) they will not pump your manure far away from your pit like a high pressure or extreme pressure manure pump will.
These are best if you are planning on loading your tank spreader right beside or very close to your manure pit.
High Pressure

Manure Pump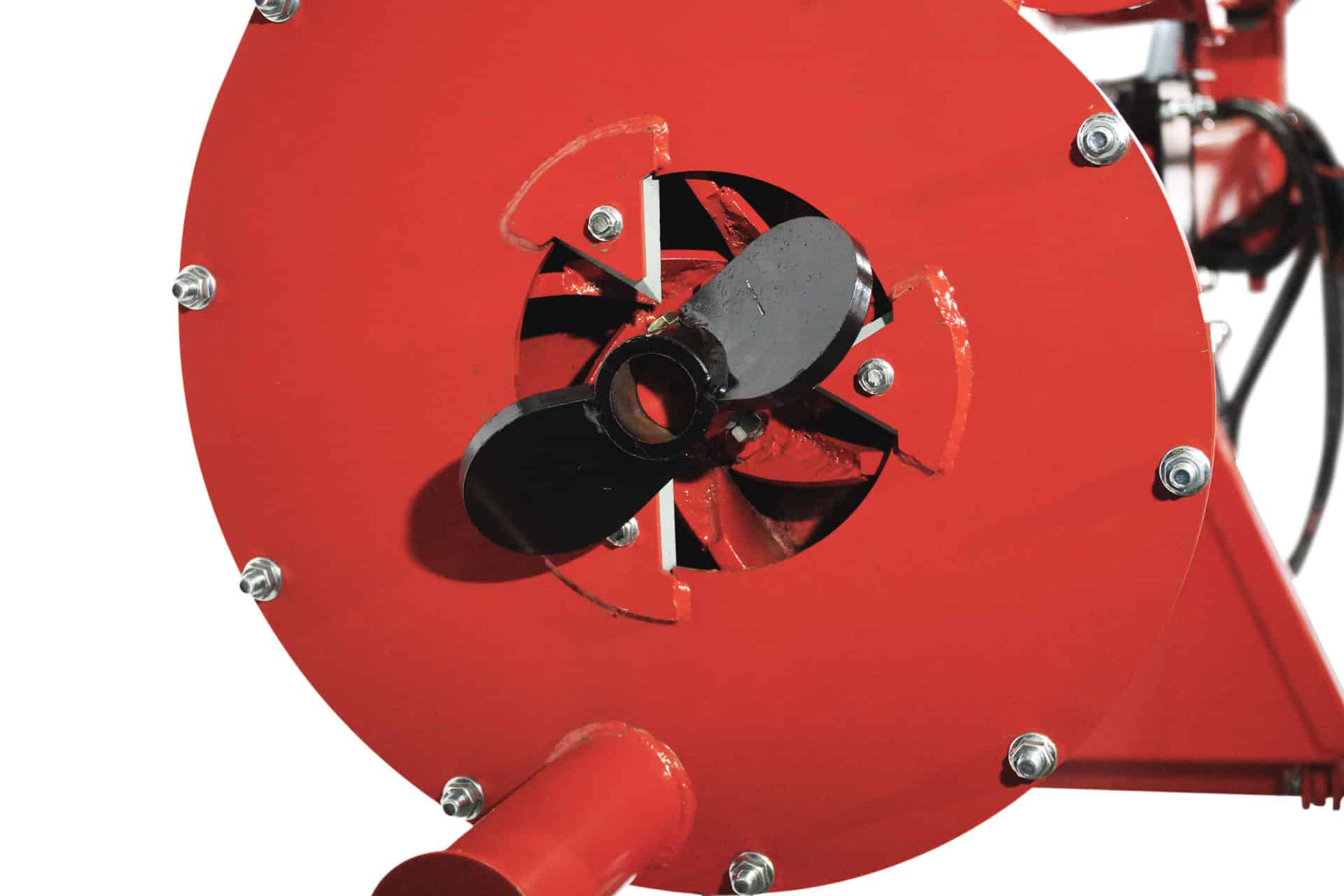 You can see that this manure pump's intake opening is smaller, this creates a higher pressure for pumping hence the name, high pressure manure pump. This is our most popular pit pump and it will easily pump manure to another pit or through a dragline to 1,500 feet away at max elevation of 80 feet.
Extreme Pressure

Manure Pump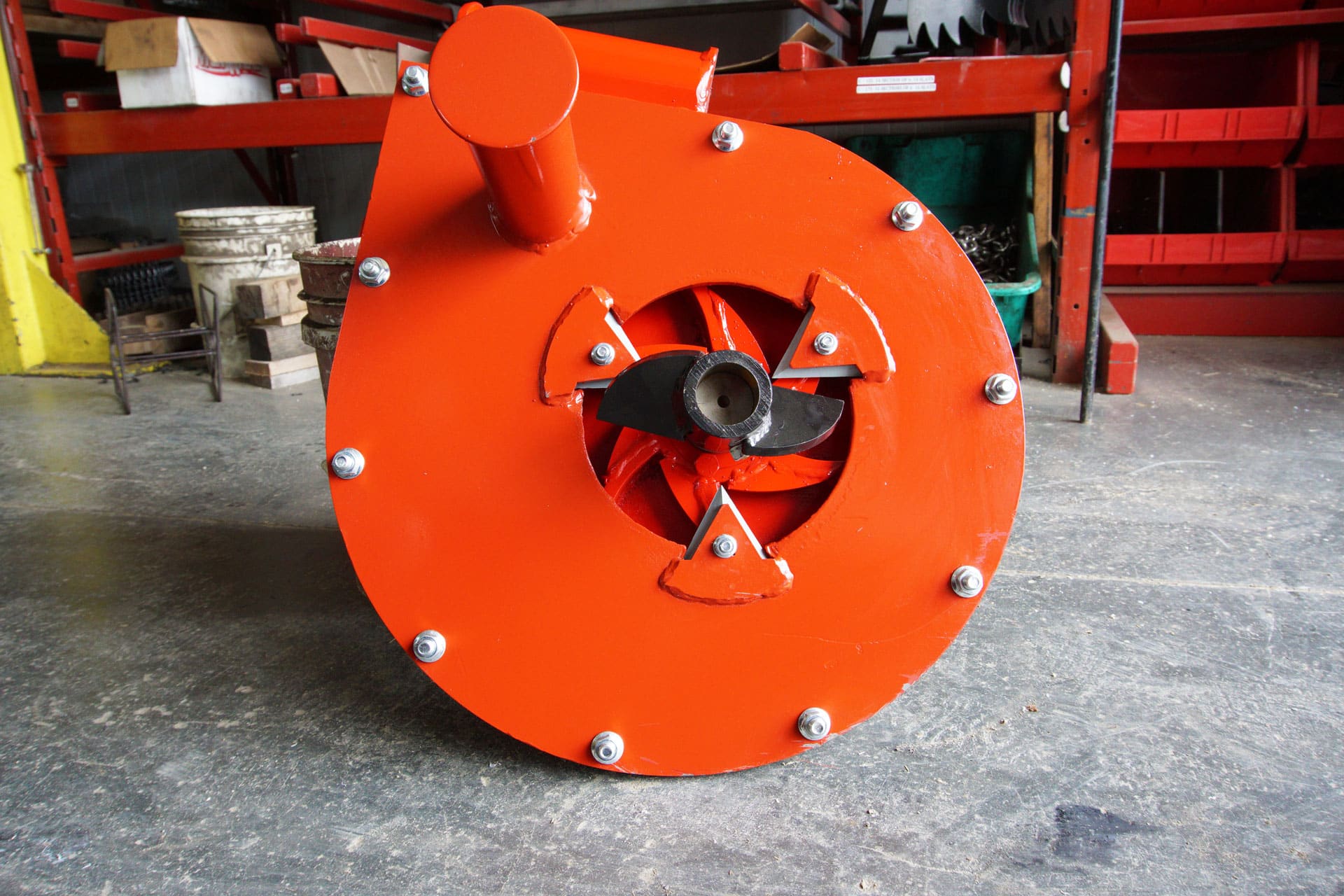 The extreme pressure pump is our most powerful pump. This pit pump is what you want if you are pumping your manure out of your pit, uphill, and as far as 2,000 feet away. This is a pump used by farmers who may want to load right in their field when their tank spreader is empty or if there is no way for them to get their tanks close to their pits for loading. The extreme pressure manure pump will pump your loads on a maximum elevation of 120 feet. 
Manure Pump

Mounting Options
The next important factor to decide is how you want or need your pit pump mounted. We have 3 basic options for you to choose from: a stationary pump that actually gets mounted to the side of your straight wall manure pit, a 2-point hitch pump that you will need the right sized tractor to lift and use, or a trailered manure pump that comes on a trailer with 2 metal wheels or 2 tires (your choice).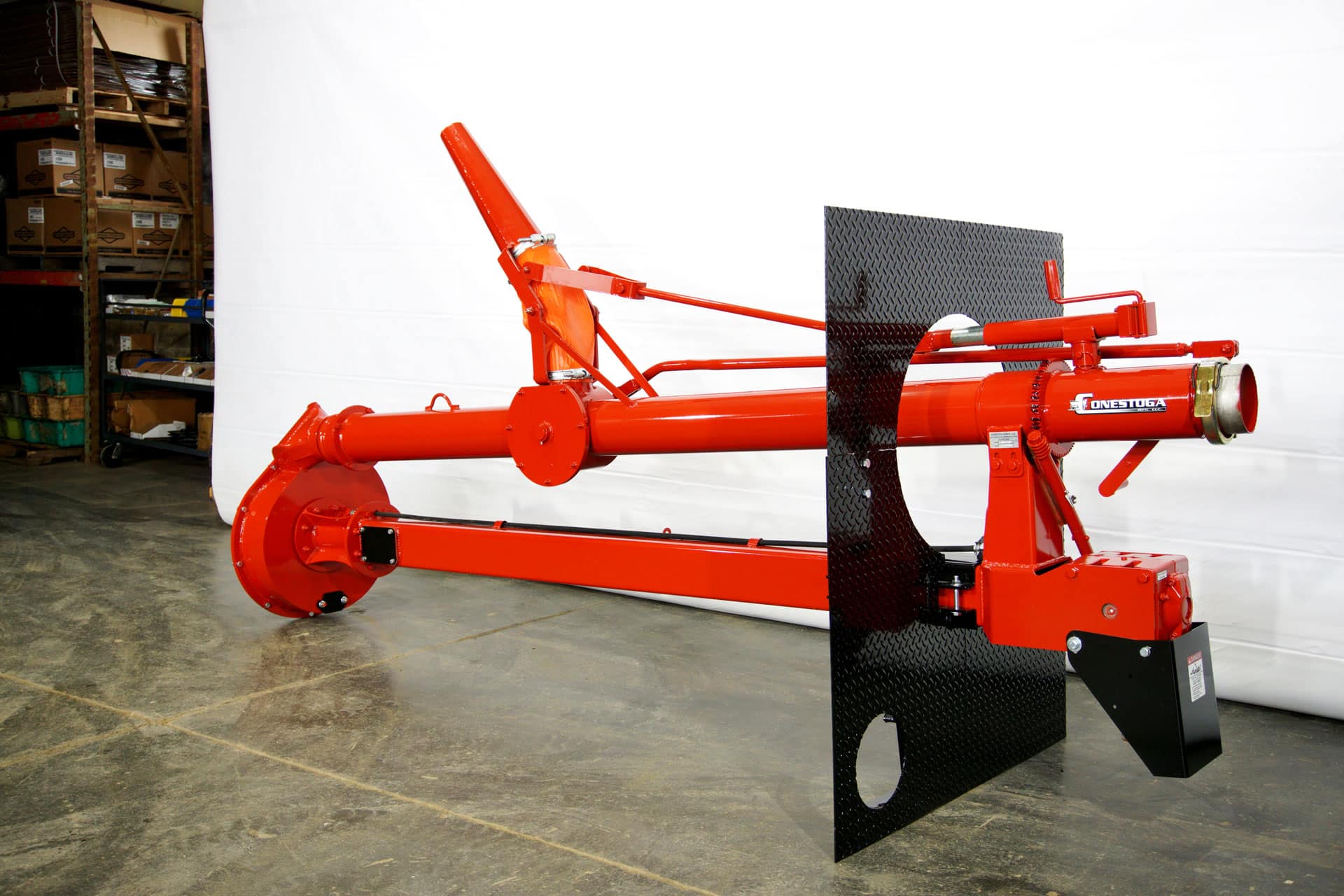 2 Point Hitch

Manure Pump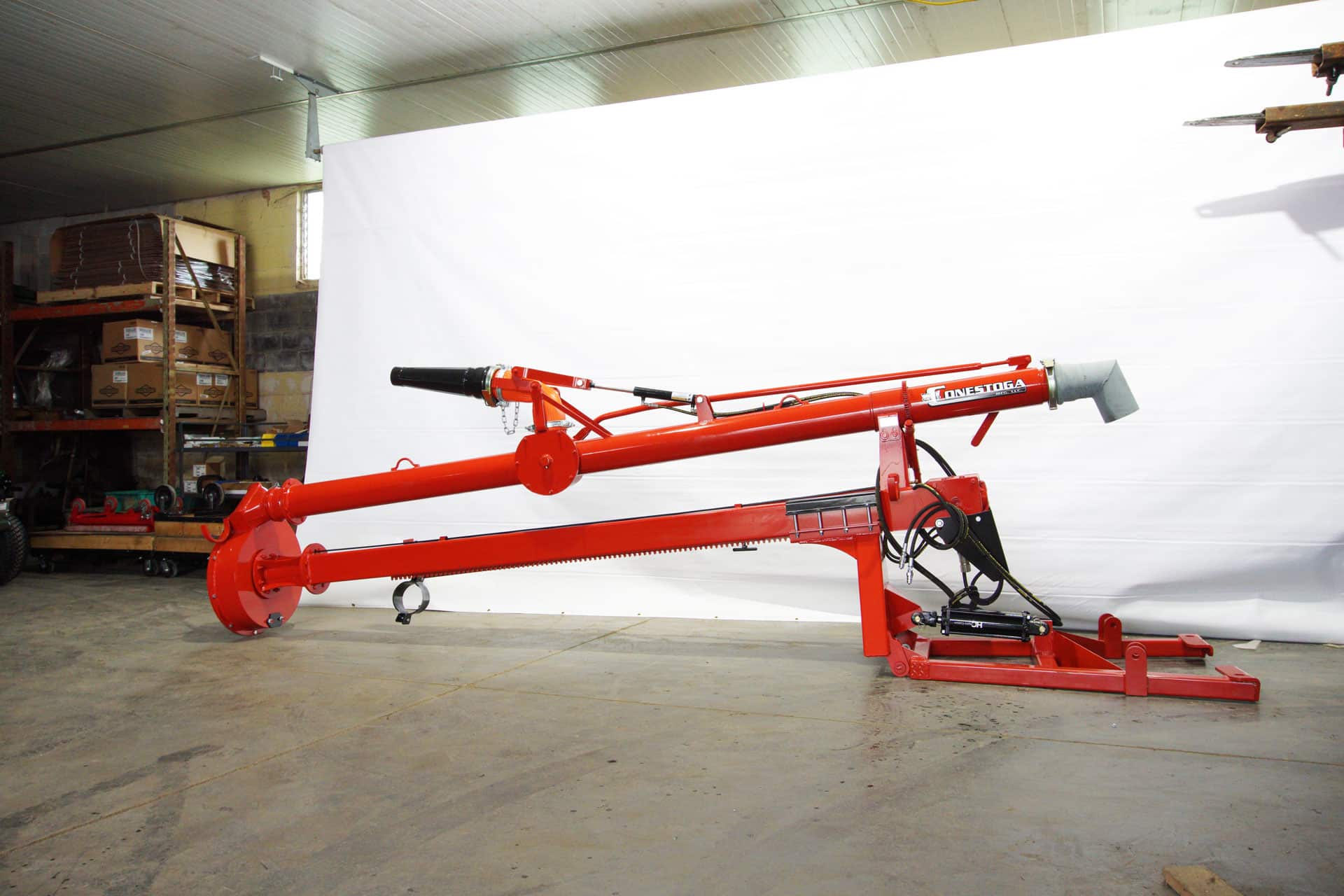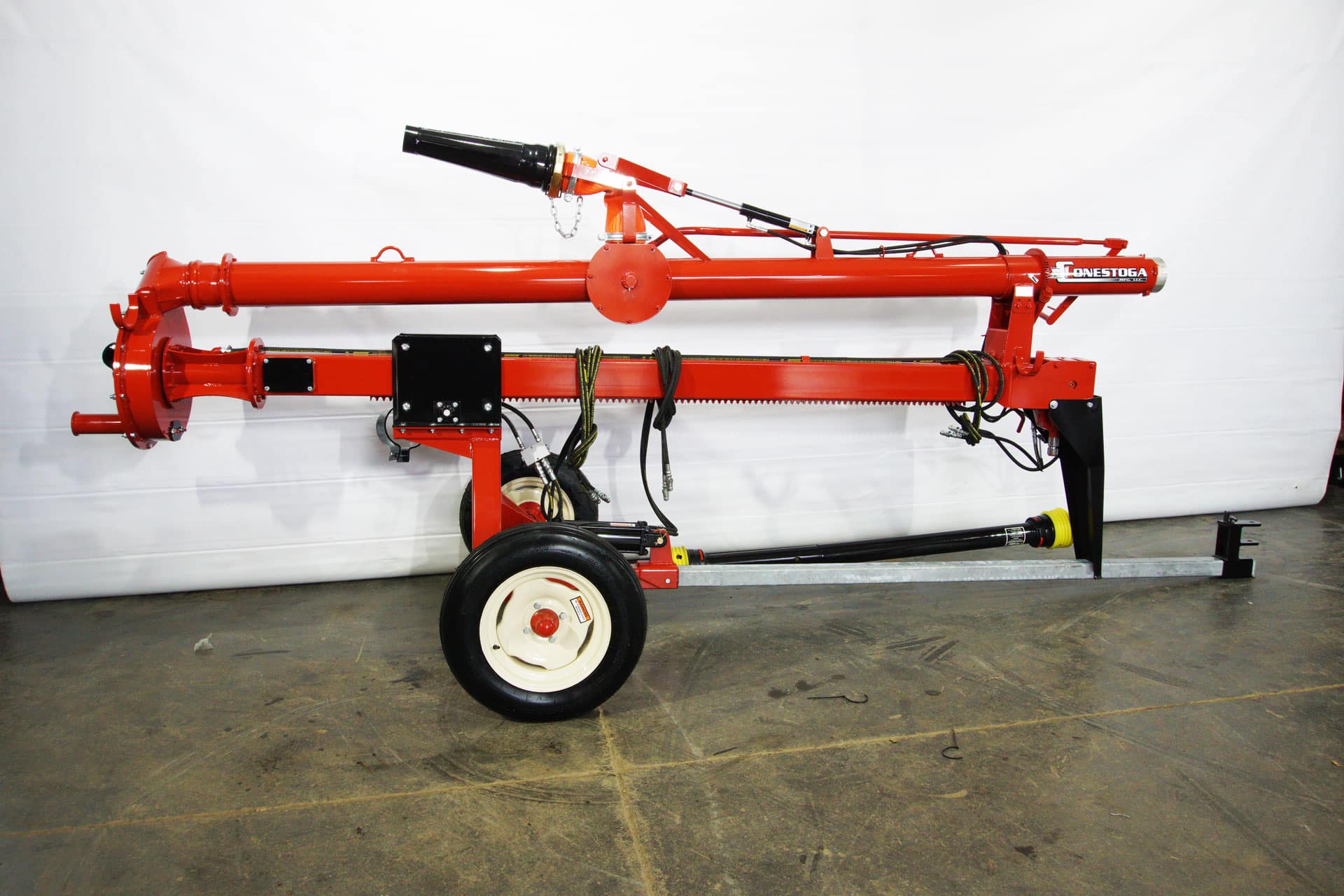 Liquid Manure Pumps

On Trailers
Available Models
Models 618-T / 6180-T / 6200-T / 8200-T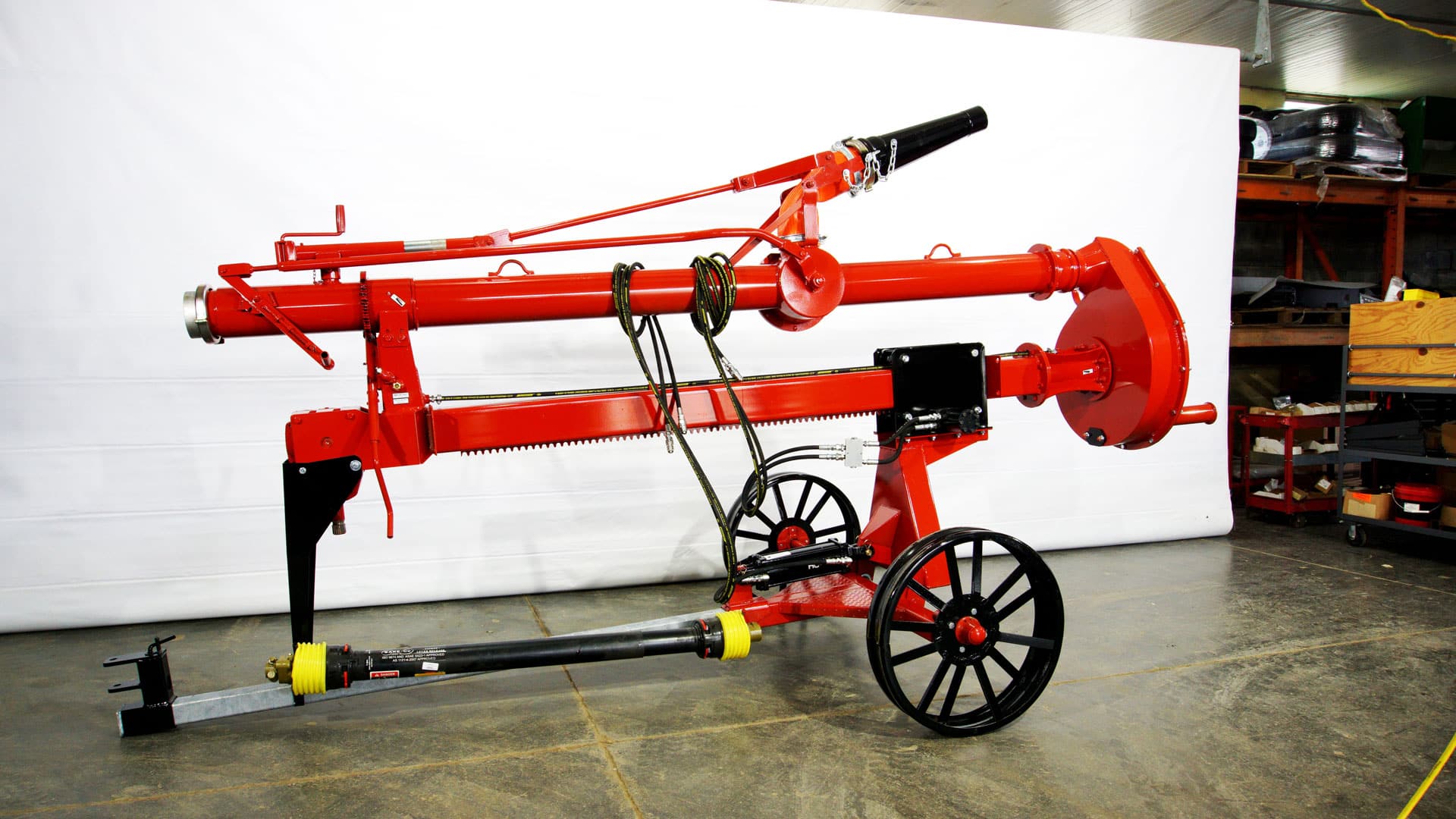 These models come with standard 24′ Aluminum fill pipe with Low Pressure End and P.T.O.
These units come on a trailer with wheels for easy tow and storage. Our High Volume pumps will give you years of top performance.
The 6′ models have a 6″ aluminum pipe with an 8″ low-pressure end.
The 8′ models have an 8″ aluminum pipe with a 10″ low-pressure end.
The agitation on these models will mix the manure and tear about the solids for maximum value of the manure.
manure pump

specifications: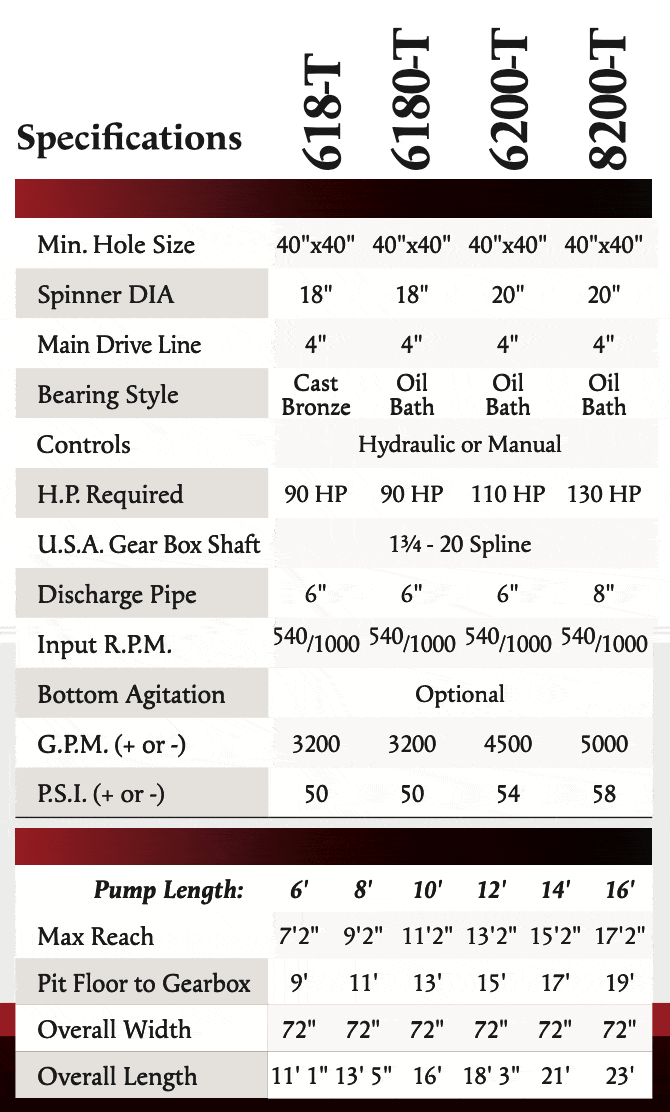 Things to consider

when purchasing:
Pit depth

Type of loading pipe

6″ or 8″ discharge pipe

Chassis type – 2-point hitch, trailer, or stationary

Your pump-out hole size

Lay flat hose for fill pipe Chassis

Clamps for lay flat hose when using fill pipe Chassis

Bearing Type – cast bronze or oil bath bearing

Tractor output P.T.O 1-3/8″ 6 spline or 1-3/4″ 20 Spline

120-degree Elbow if using fill pipe chassis

Tractor output 1000 R.P.M. or 54 R.P.M.

Hot dip galvanized or painted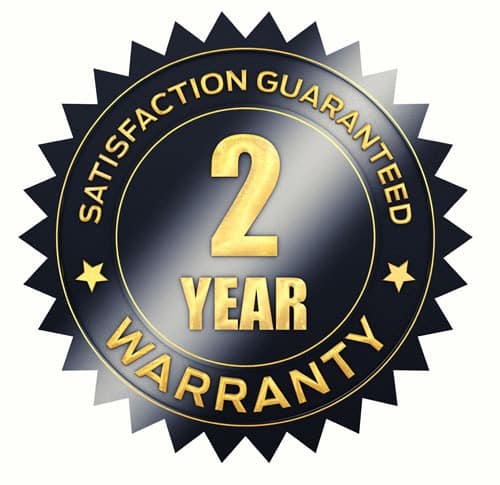 Adjustable Depth

Manure Pumps
X-Tendable

 

Length
High Volume Pumps
Models 6180-X / 6200-X / 8200-X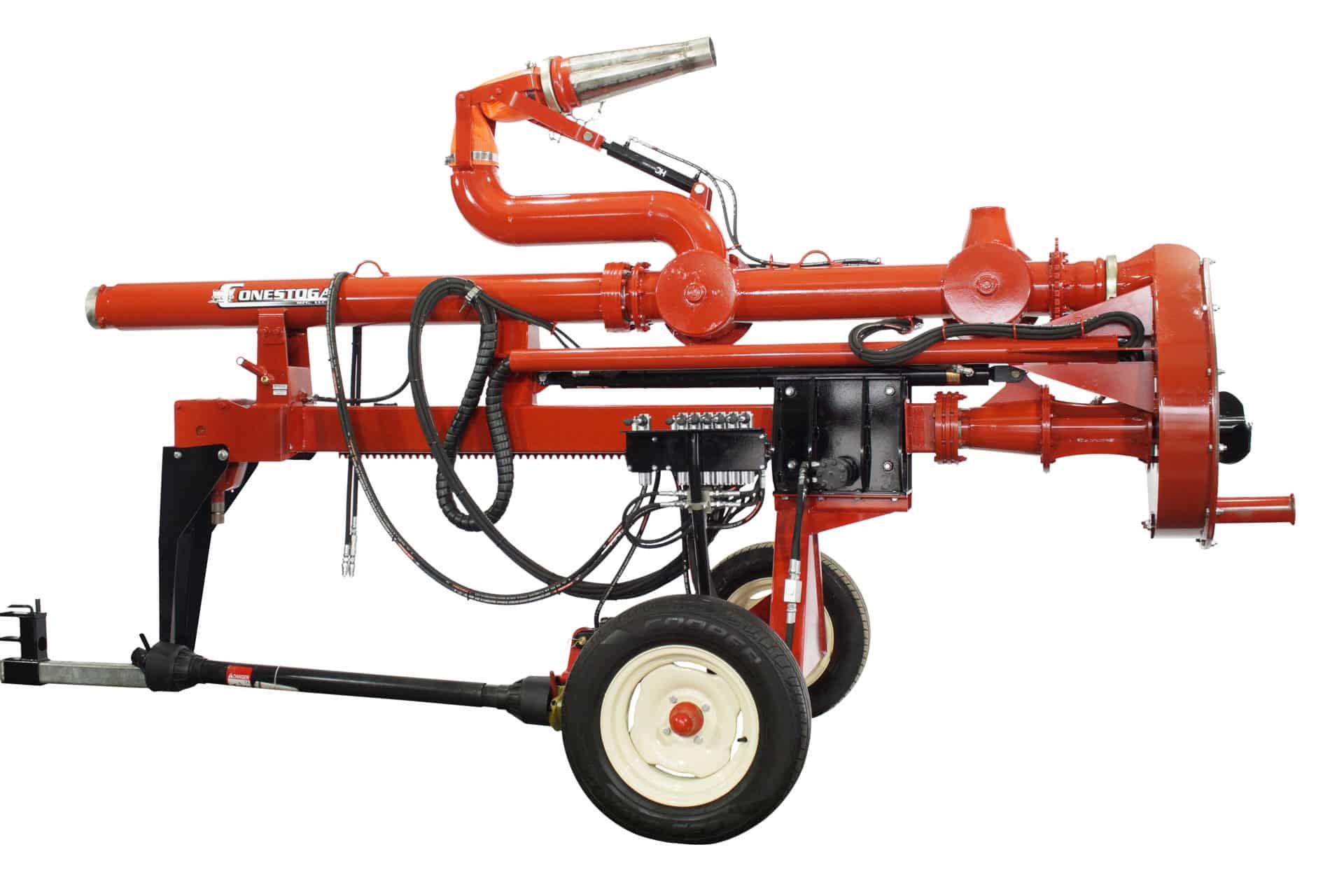 These models come with a standard 24′ Fill Pipe with Low-Pressure End and P.T.O.
The X-Tendable pump is one piece of equipment to service multiple pits.
The X-Tendable pump is available in two different lengths: for pits 8′ to 12′ deep and 10′ to 16′ deep.
All Conestoga Equipment comes with a 2-year warranty.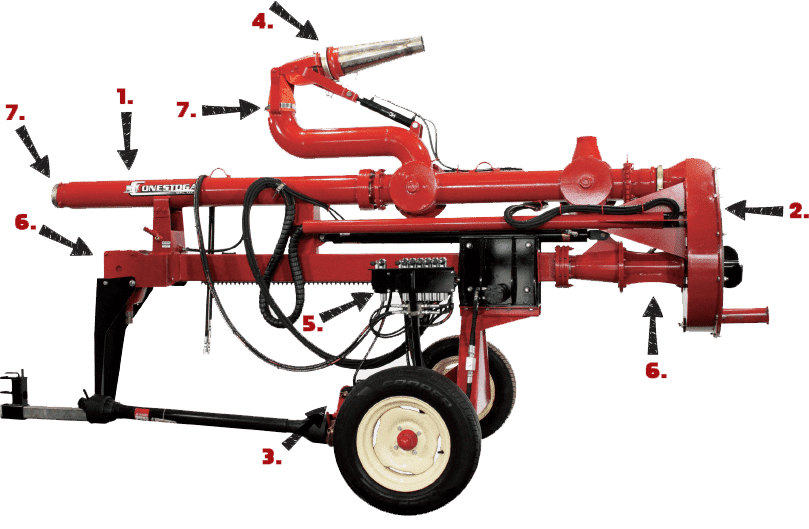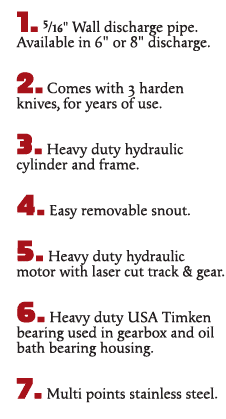 manure pump

specifications: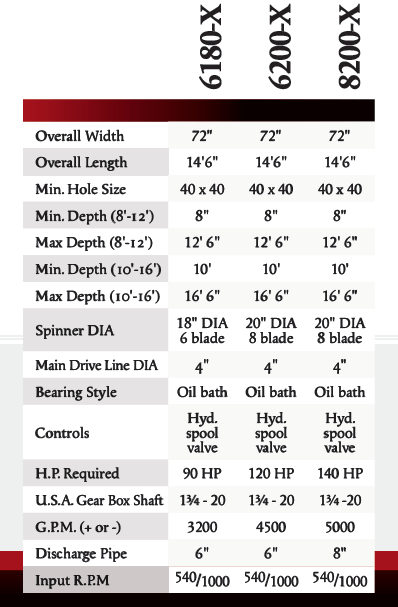 Things to consider

when purchasing:
Pit depth

Type of loading pipe

6″ or 8″ discharge pipe

Chassis type: 2-point hitch, trailer, or stationary

Your pump-out hole size

Lay flat hose for fill pipe Chassis

Clamps for lay flat hose when using fill pipe Chassis

Bearing Type – cast bronze or oil bath bearing

Tractor output P.T.O 1-3/8″ 6 spline or 1-3/4″ 20 Spline

120-degree Elbow if using fill pipe chassis

Tractor output 1000 R.P.M. or 54 R.P.M.

Hot dip galvanized or painted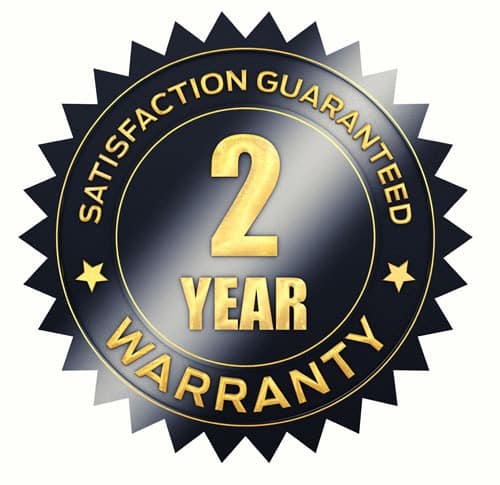 Need Financing?

Download The Application Below: