Manure Spreaders

In Michigan
Ground Driven
Manure Spreaders In Michigan
PTO
Manure Spreaders In Michigan
Providing Michigan With
The Best Manure Spreaders
Conestoga Manufacturing was founded in Lancaster County, Pennsylvania and we design and build all of our spreaders there to this day! We have lots of dealers in Michigan and we also ship direct, all you have to do is contact us with your questions!
Conestoga Manure Spreaders are designed and engineered by farmers for farmers. Supplying the great State of Michigan with the toughest manure spreaders on the market is our pleasure. Our ground-driven manure spreaders come in 25 cubic feet and 50 cubic feet heaped capacities and our PTO-driven manure spreaders come in 50 cubic feet, 80 cubic feet, 125 cubic feet, and 175 cubic feet heaped capacities. We have a size and spreader type for your needs!
Whether you're looking for something small like an ATV manure spreader or something much larger like a farm spreader, Conestoga Manufacturing has you covered (No pun intended). You can reach out to us today by filling out a Contact Form or click the button below to get your free quote today.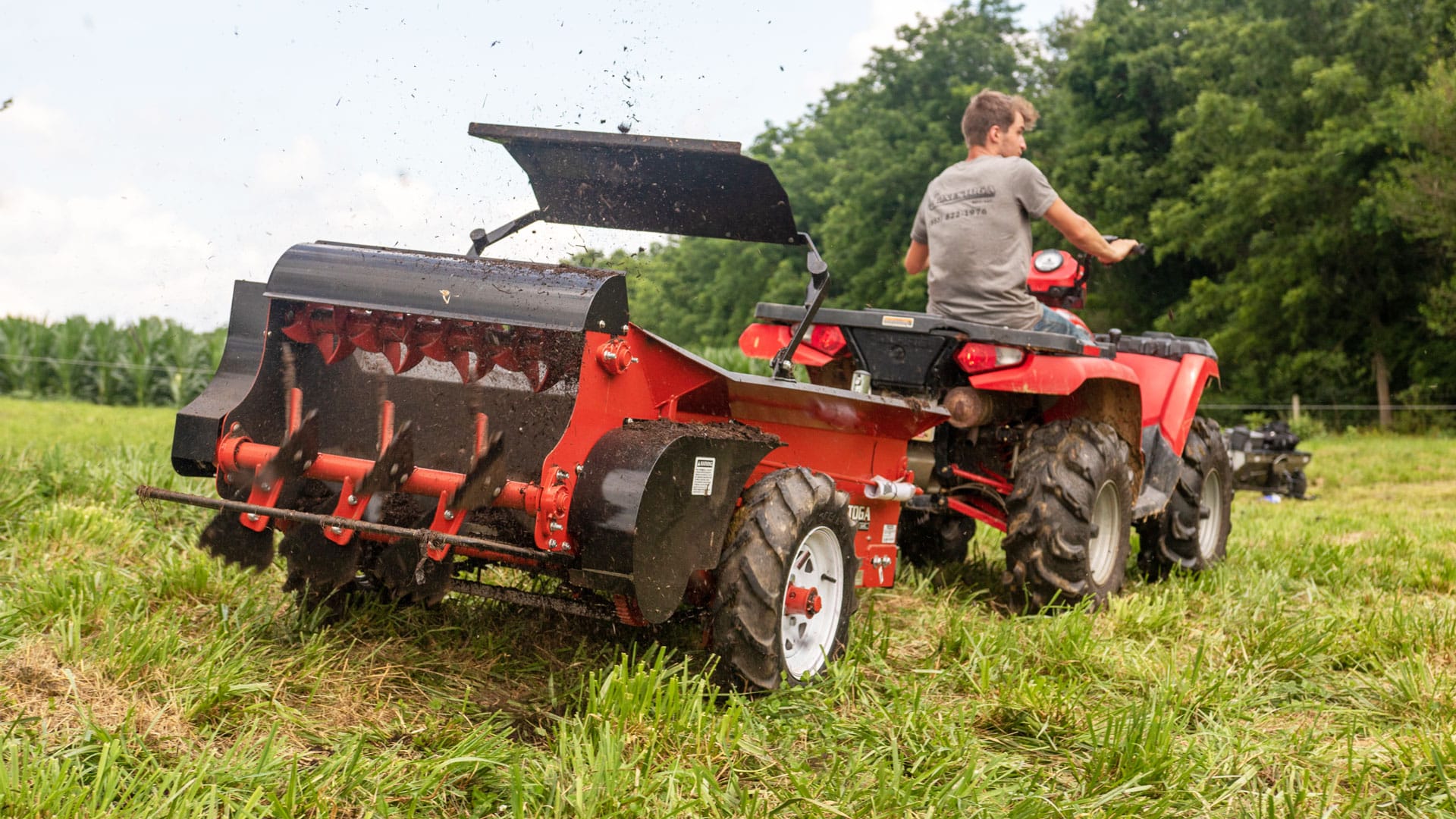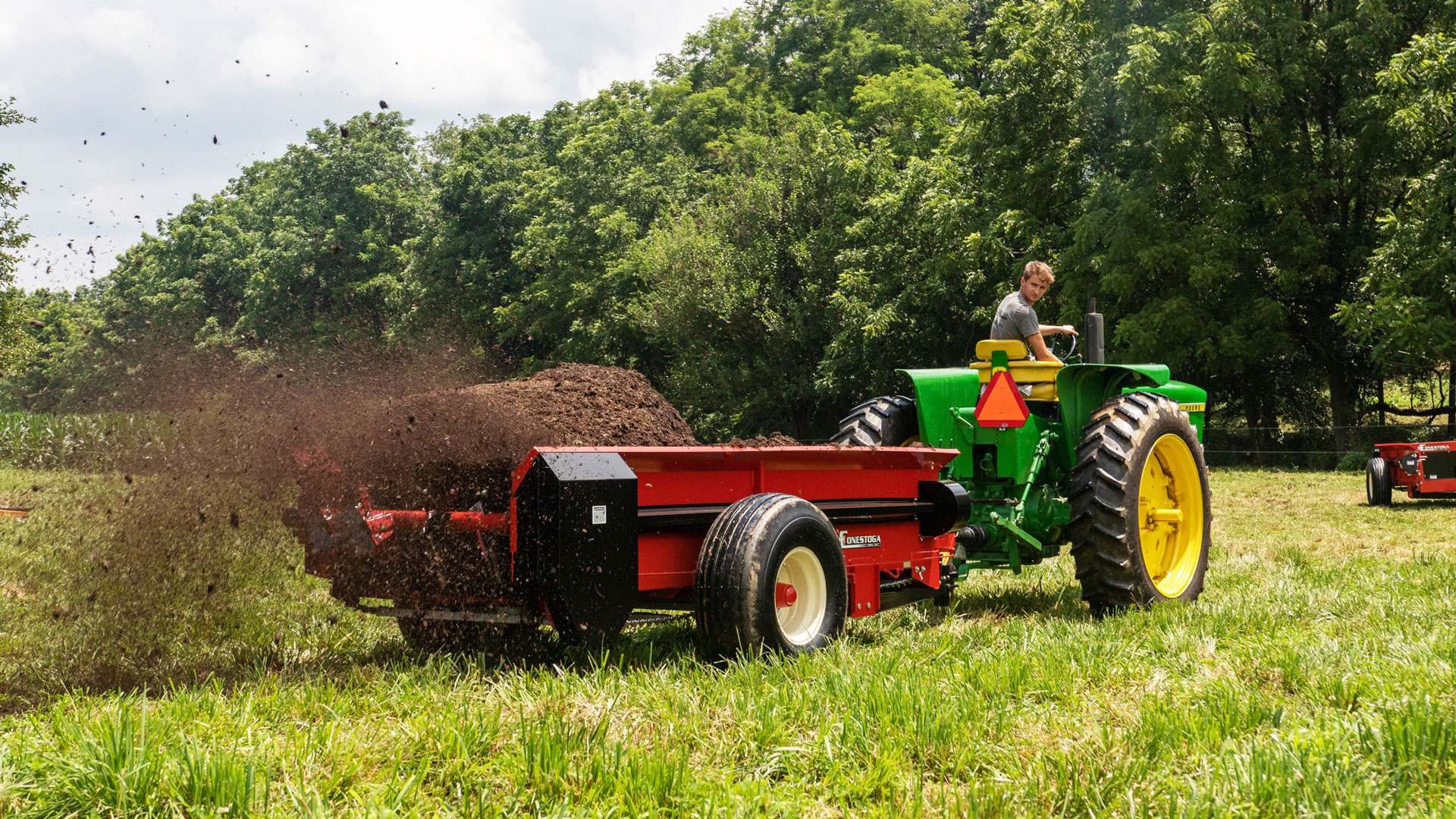 Why Buy Conestoga
Manure Spreaders In Washington?
Manure Spreader
Stainless Steel Apron Chains
Conestoga Manufacturing equips every manure spreader, whether ground-driven or PTO-driven, with stainless steel apron chains that will not rust out like other chains on competitor spreaders. Conestoga manure spreader stainless steel apron chains will hold up well against the salt, snow, and other tough weather conditions that the state of Washington pits against its farmers.
Manure Spreader
Polyvinyl Floor Boards
All Conestoga Manure Spreaders are built with polyvinyl floor boards that come with a LIFETIME WARRANTY. We guarantee our floor boards will hold up in the north of Michigan without a problem. You can use your spreader year-round and not worry about rotting out flooring.
Manure Spreader
Frame And Spreader Box Warranty
All of our ground-driven and PTO manure spreaders feature a 10-Year spreader frame and spreader box rust-through warranty. We trust our manufacturing and our craftsmanship so much that we provide this warranty with each spreader. Our Washington customers can be confident in their purchase knowing they're buying a quality manure spreader backed by a great warranty.
Michigan Manure Spreaders With
Impressive Spreading Action!
Manure spreaders from Conestoga Manufacturing come equipped with aggressive rooster comb beater paddles. Each one of our spreaders from the smallest ground-driven CM-25 to the biggest PTO-driven 175 model features 12 paddles. Each paddle is designed with bolts so if one breaks or grows dull you can easily replace that individual paddle without replacing the entire beater bar.
Our ground-driven manure spreaders come standard with a top beater bar while the top beater bar is an optional feature for our PTO models.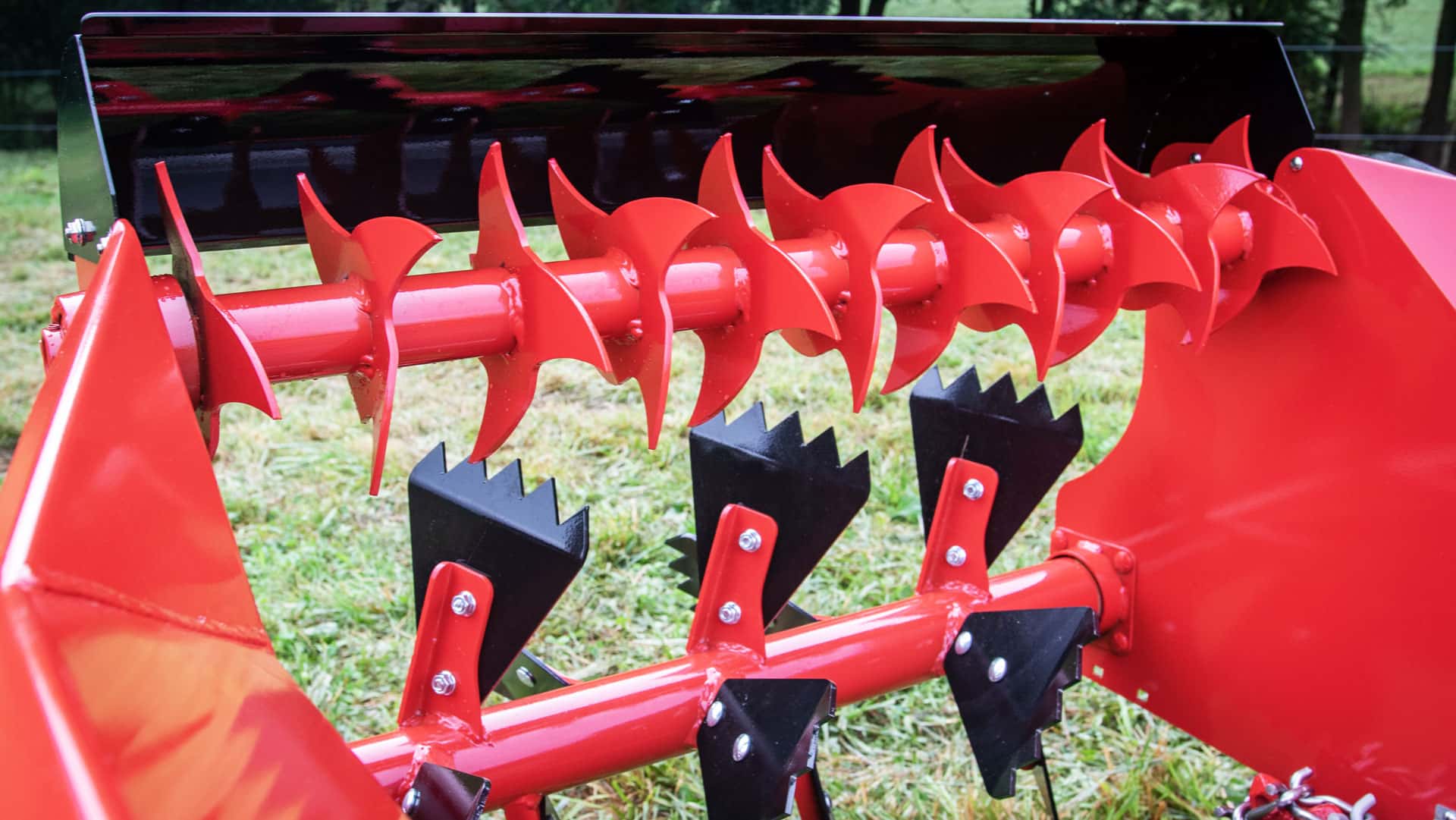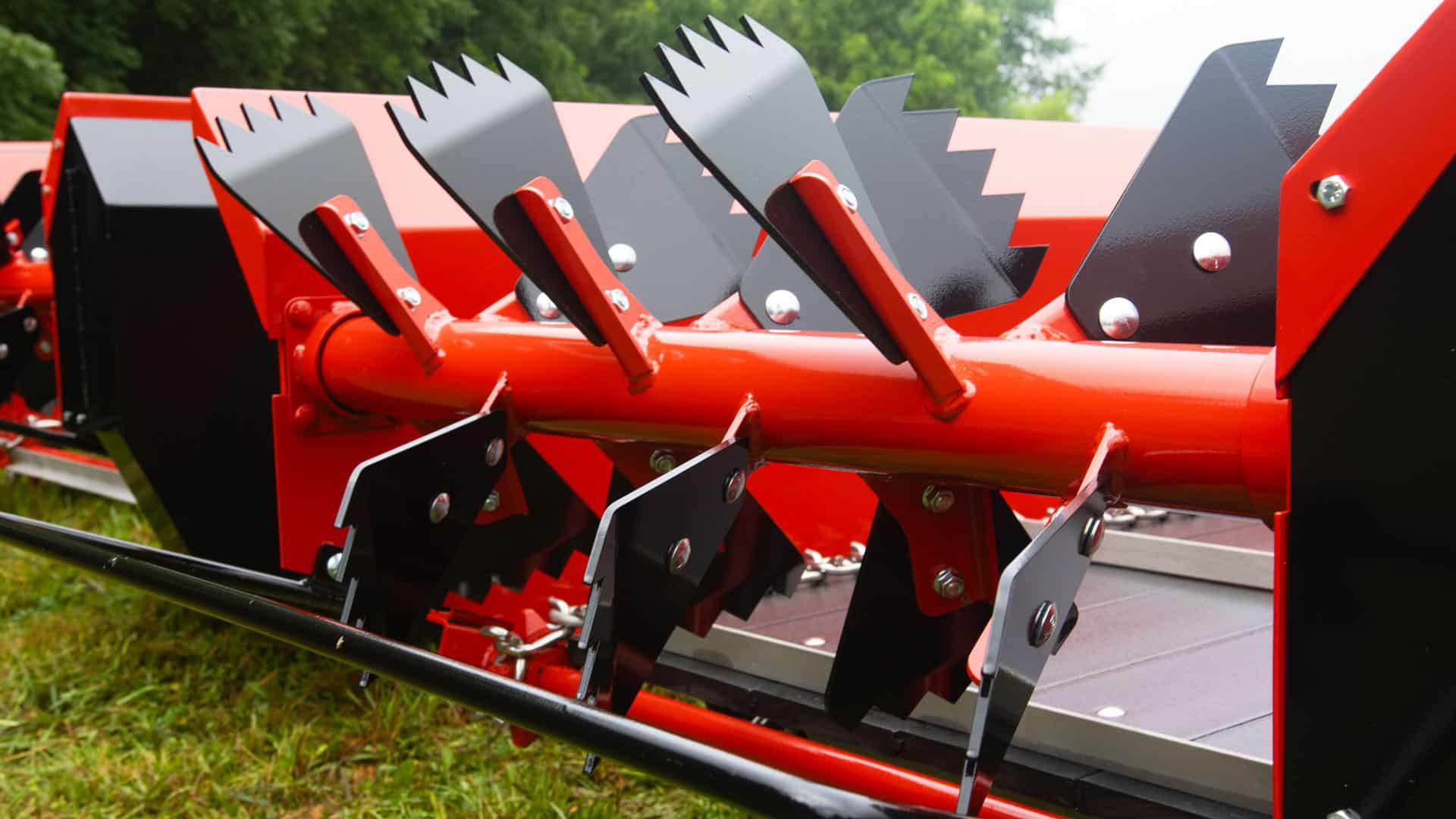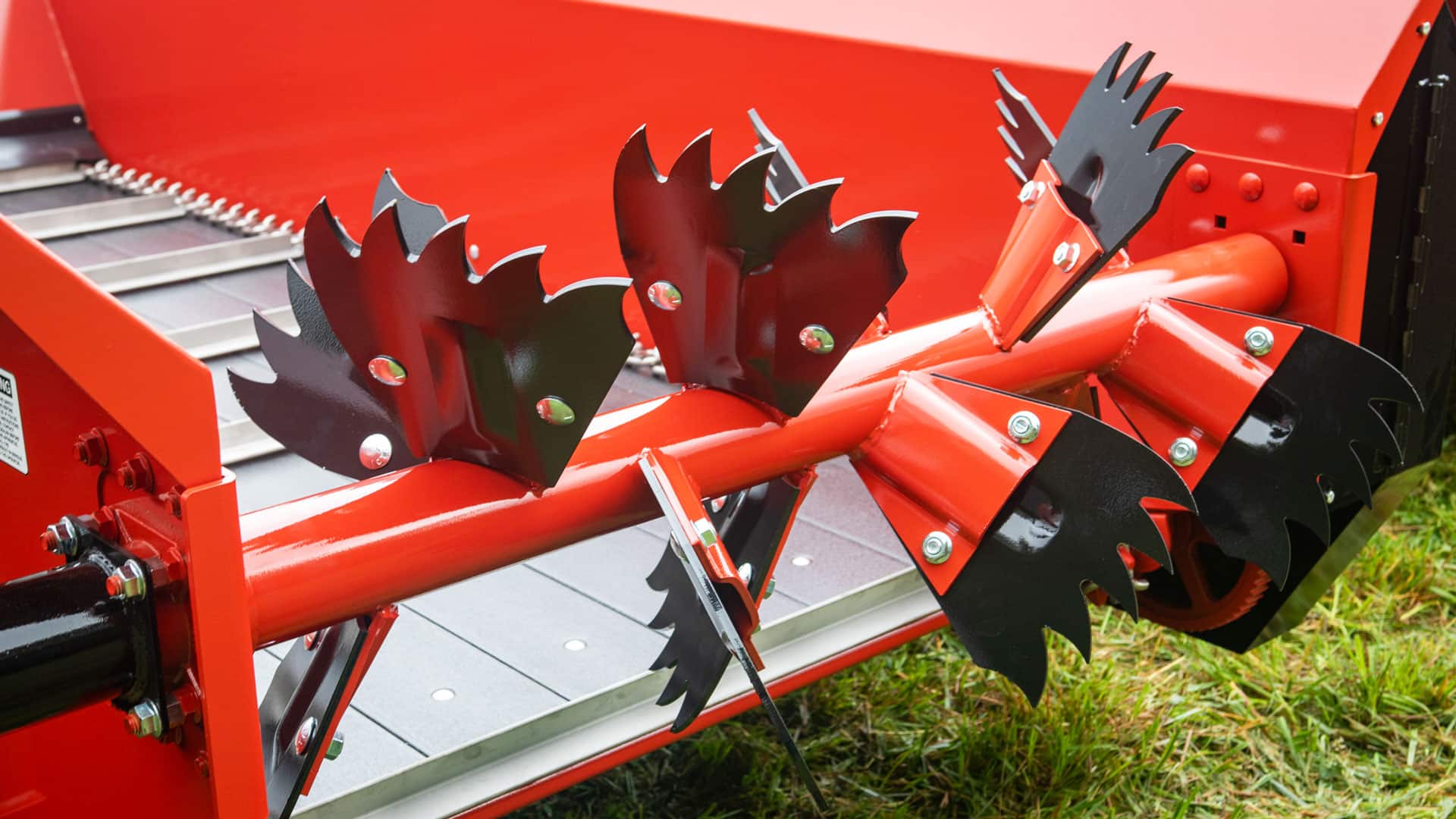 All Manure Spreader Models
Available In Michigan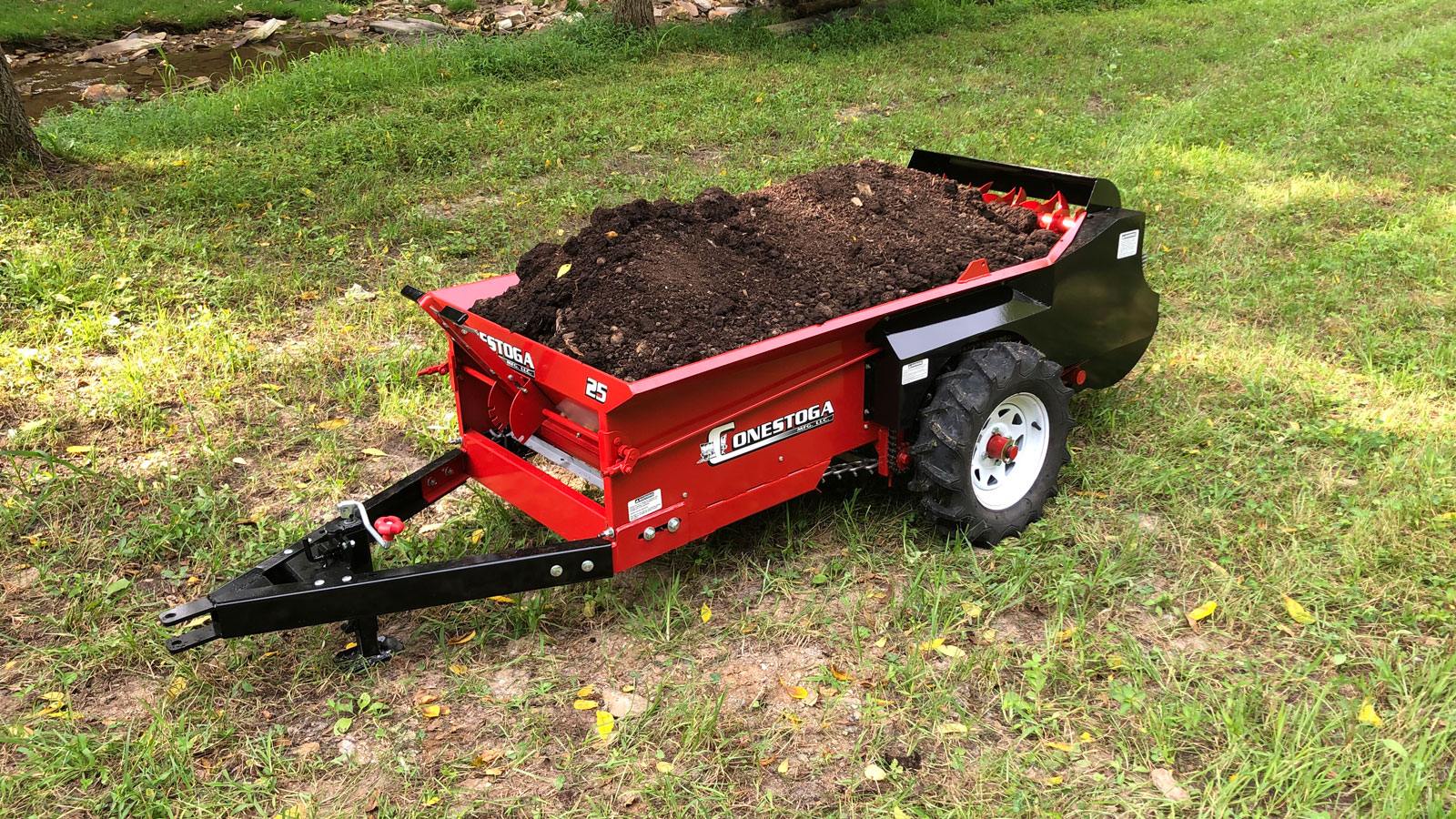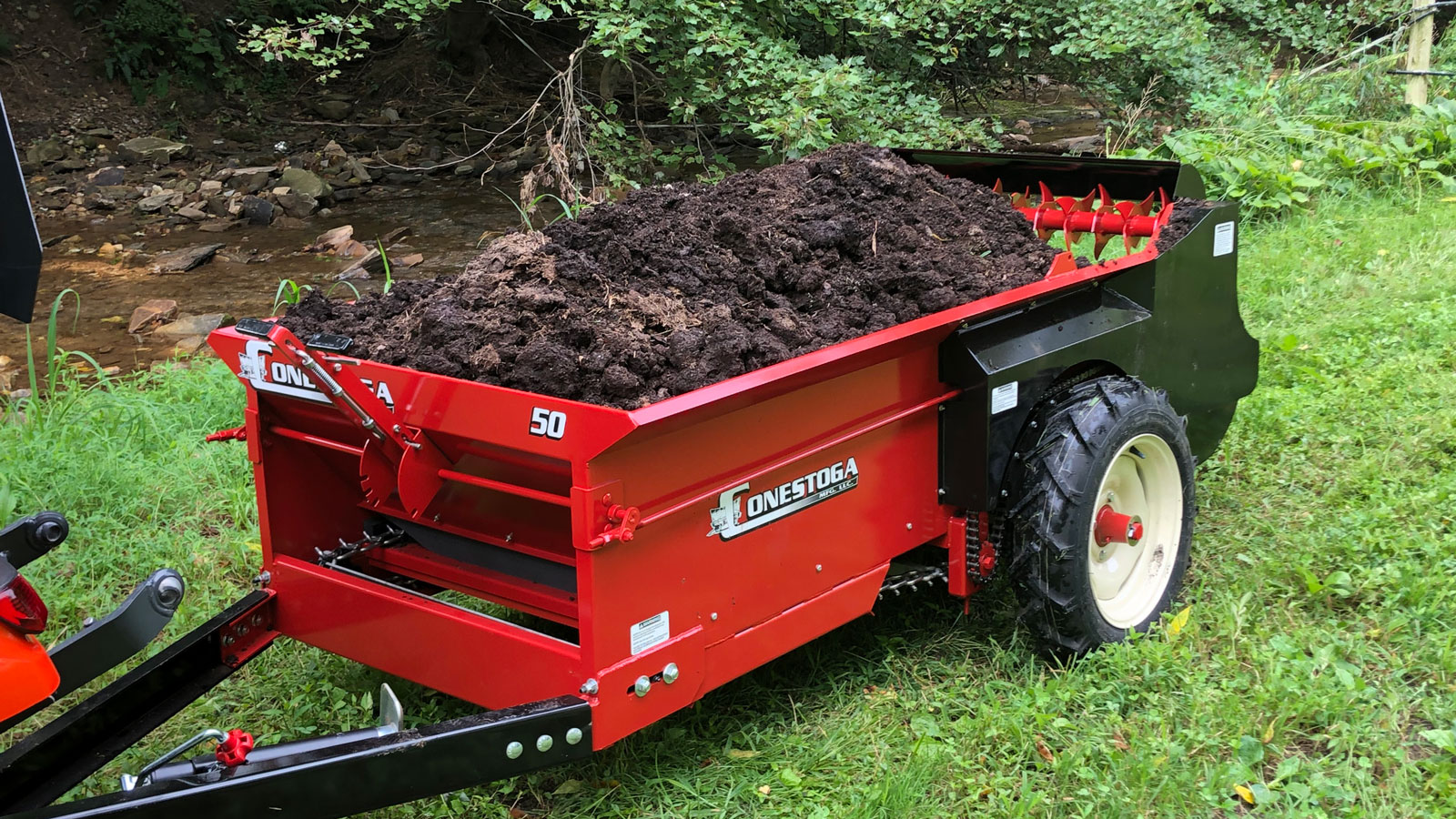 Small PTO Manure Spreader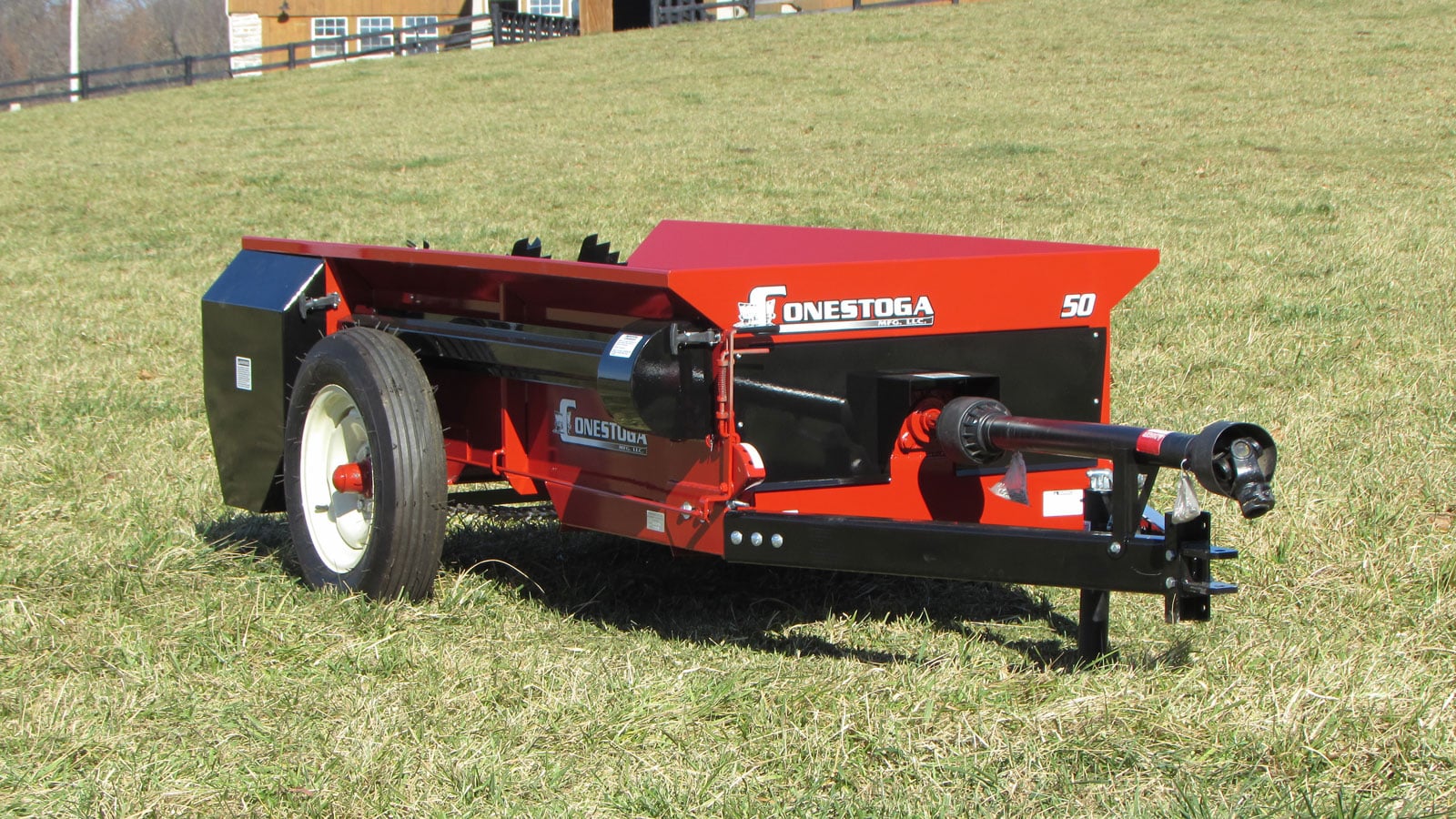 PTO Horse Manure Spreader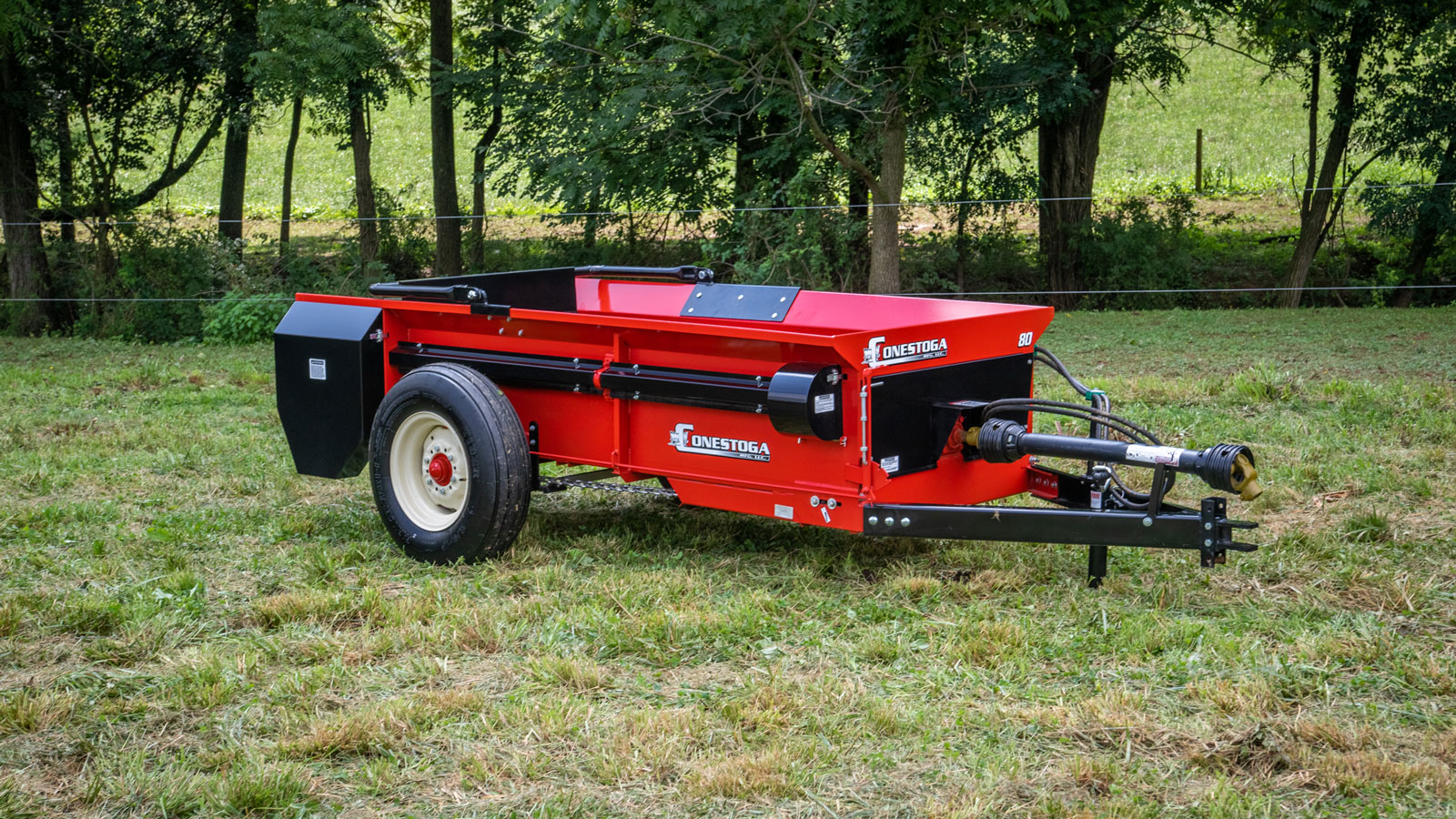 PTO Tow-Behind Manure Spreader