Since we are based in the heart of Lancaster County, PA it is no surprise that Conestoga's small manure spreaders are known for their durability, ease of use, and overall product quality. Conestoga's manufacturing team works hard to ensure the integrity and quality of each spreader to solidify its longevity.
Conestoga Manure Spreaders are made in the USA with an eye on continuous product improvement. We evaluate ways in which to improve the product, often based on customer feedback. We strive to make as many of the product components as possible here in the United States. Supporting and giving back to the community is as important to Conestoga's team, as is delivering a dependable product to the customer.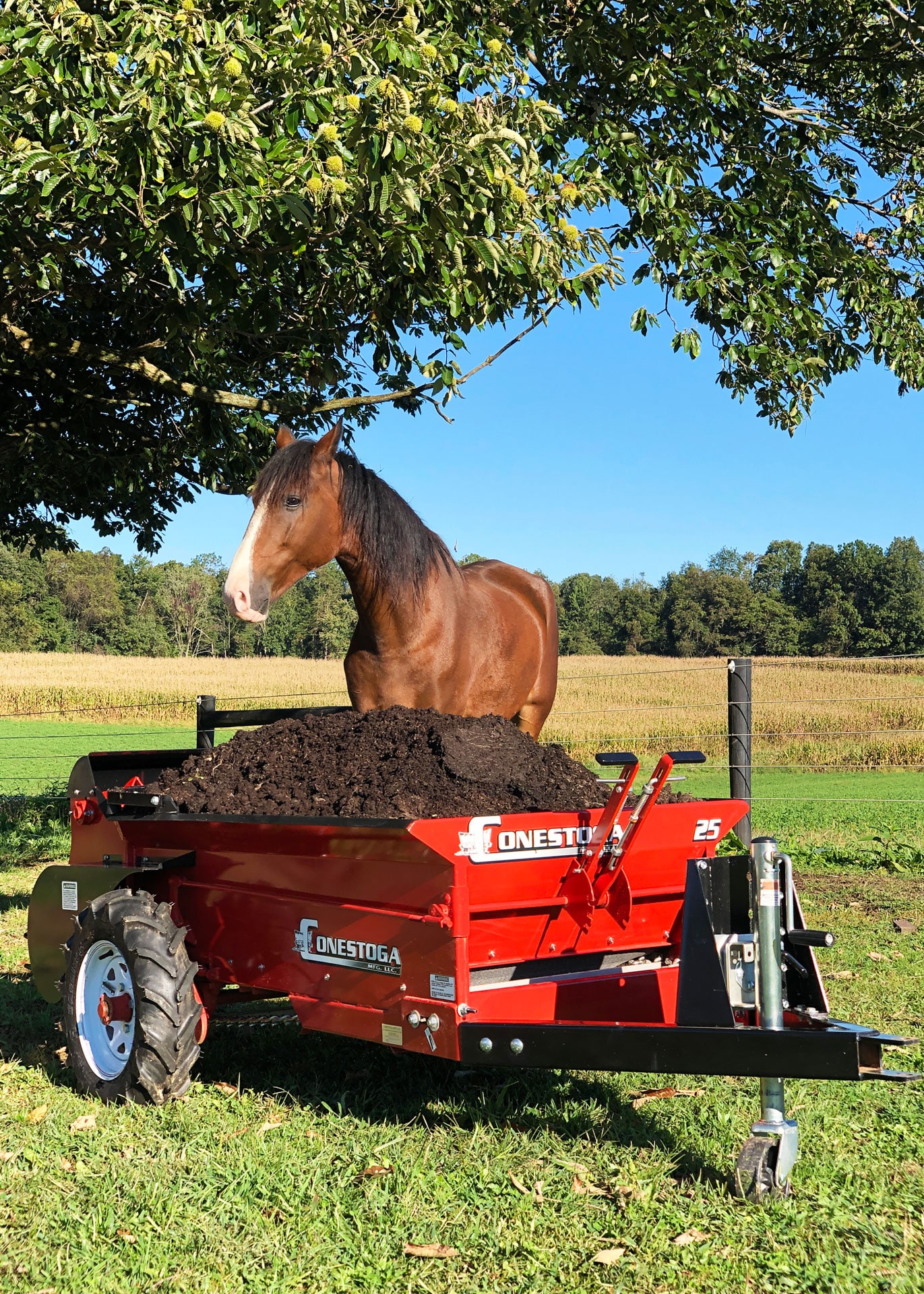 Meet The Team
Dedicated To Serving You:
Conestoga Mfg. is a Lancaster County partnership between two long-time locals: Henry Esh and Aaron Glick. They went into business together to serve the farming community with their manure handling needs. In the beginning, they worked on miscellaneous repairs, liquid manure pumps, liquid spreaders, and compact (solid) manure spreaders. As time went on, the space-taking liquid spreaders were phased out and sold off to ELS, another local manufacturer.
Conestoga now manufactures Liquid Manure Pumps, Solid Compact Manure Spreaders, and Stainless Steel Drop Spreaders for our national market. Though these serve different markets, such as dairies, horse farms, and food plotters, our goals in service are the same: to manufacture quality products and continually listen to customer feedback to grow our design into the most user-friendly, long-lasting product on the market.
Conestoga made a purchase in 2019 of a local company they manufactured, Earth & Turf Products. We manufacture and sell compact compost spreaders and top dressers for landscapers, schools, homeowners, gardeners, and more. These units are like a refined and precision-controlled manure spreader for a finer variety of materials.
Henry Esh
Partner in the Business
Office General & Parts Orders
Aaron Glick
Partner in the Business
Painting & Engineering
Jonathan Glick
Engineer
Research & Development
Levi Glick
Shop Foreman
Ordering, Engineering, Production
Jeb Fregm
Lead Sales Representative
Marketing Manager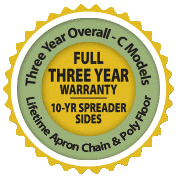 We offer a 10-Year Warranty on our spreader sides, a 3-Year Warranty on our Compact Spreaders, a Lifetime Guarantee on the poly-vinyl floor, and a Lifetime Guarantee on the stainless steel chain. (These warranties do not cover mishandling or abuse of the product.)