Conestoga Manufacturing is a leading manufacturer of compact manure spreaders, liquid manure pumps, and drop spreaders. Based in Kirkwood, PA the company was founded in 2001 and grown steadily since then. Conestoga manufactures a wide range of quality manure spreaders designed to meet the needs of small farmers and horse owners.
We also manufacture easy-to-use, quality-built manure spreader options, as well as a full-line of liquid manure spreaders.
Since we are based in the heart of Lancaster County, PA it is no surprise that Conestoga's small manure spreaders are known for their durability, ease of use, and overall product quality. Conestoga's manufacturing team works hard to ensure the integrity and quality of each spreader to ensure its longevity.
Conestoga Manure Spreaders are made in the USA with an eye on continuous product improvement. We continually evaluate ways in which to improve the product, often based on customer feedback. We strive to make as much of the product components as possible here in the United States. Supporting and giving back to the community is as important to Conestoga's team, as is delivering a dependable product to the customer.
Conestoga is one of the few compact manure spreader manufacturers to offer Custom-Made manure spreaders. We welcome inquiries from you, if you need a custom-built spreader or accessory.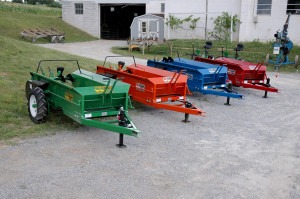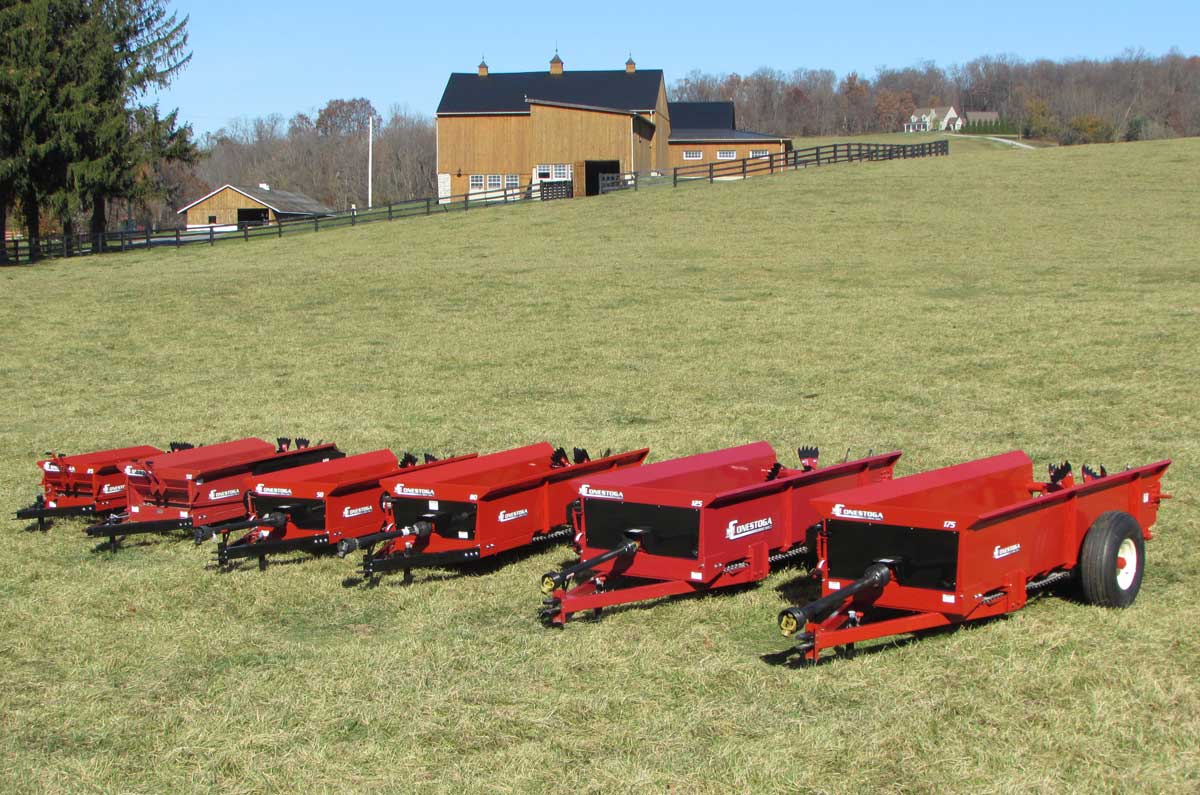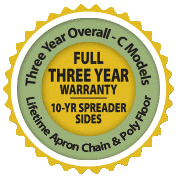 We offer a 10-Year Warranty on our spreader sides, a 3-Year Warranty on our Compact Spreaders, a Lifetime Guarantee on the poly-vinyl floor, and a Lifetime Guarantee on the stainless steel chain. (These warranties do not cover mishandling or abuse of the product.)