Conestoga Manure Spreader
Buyer's Guide
Which

Manure Spreader

Drive System Is Best?
Ground Driven
Manure Spreaders
Best for smaller farms. Easily tow behind your existing lawn & garden tractor, ATV, or UTV. Spreading action is powered by ground-tire contact.
PTO Driven
Manure Spreaders
Best for larger capacity. PTO-driven tractor connection for spreading action, helping to spread year-round in snowy climates because the PTO will also prevent tire slippage.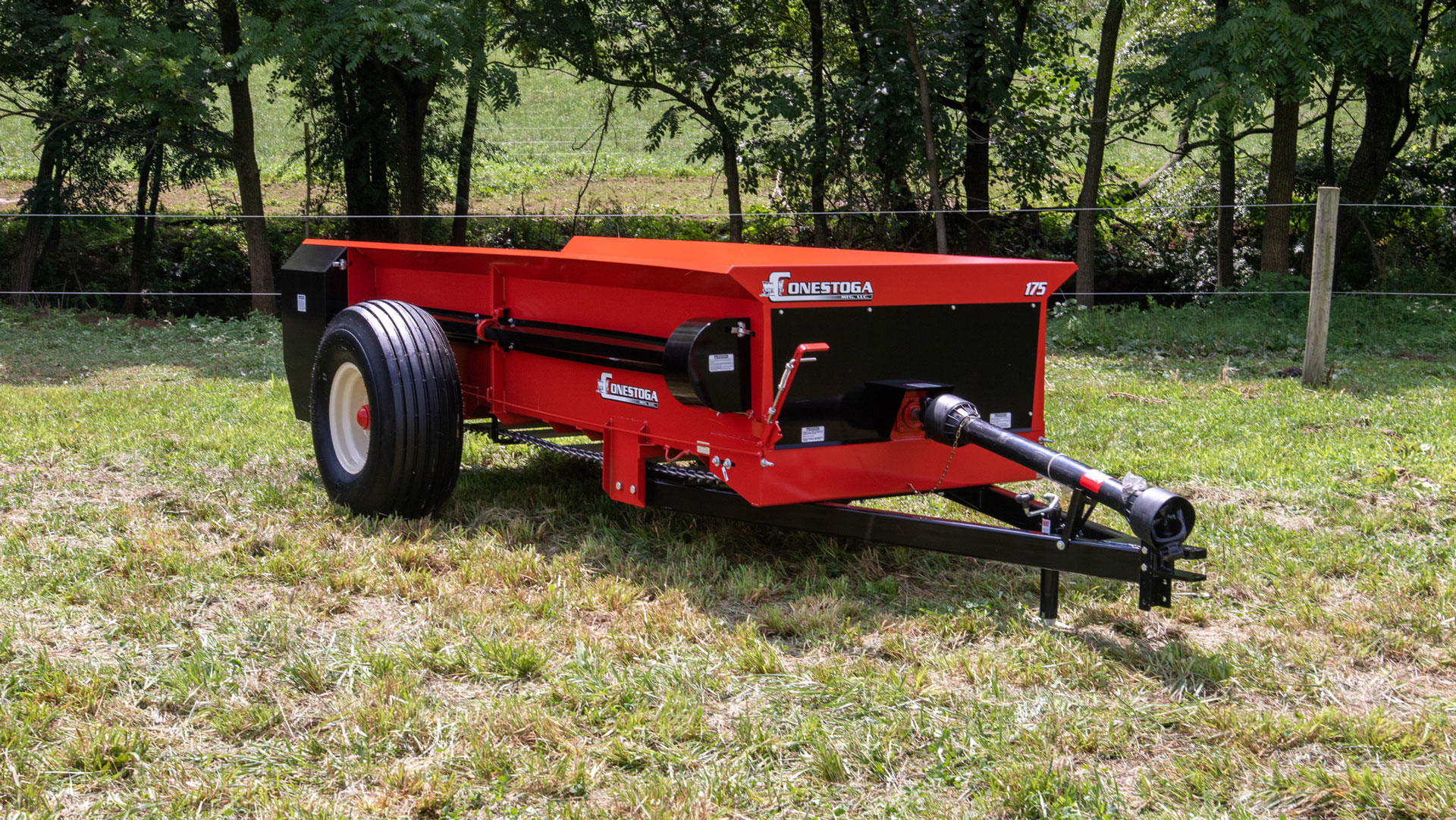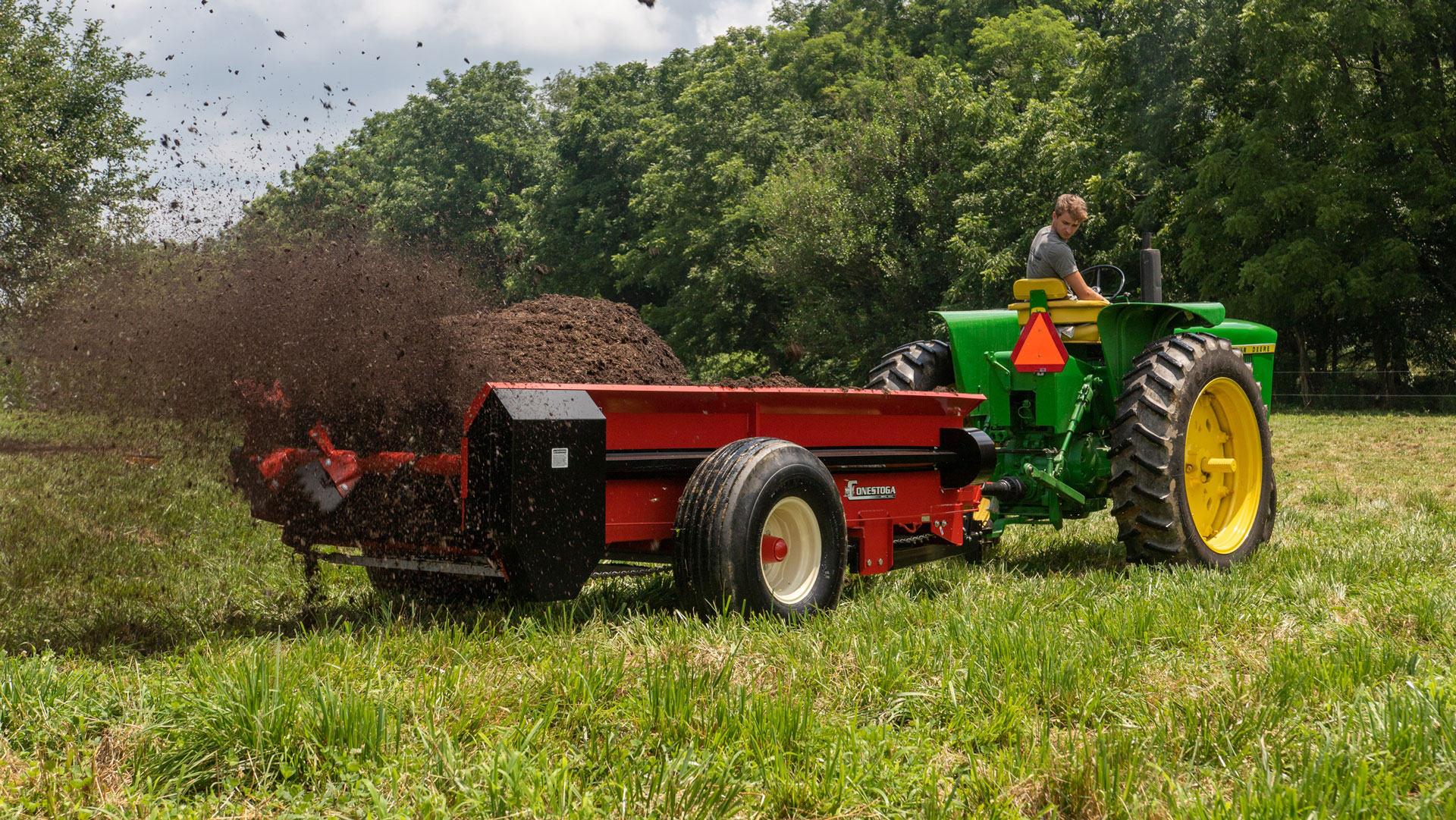 Manure Spreader

Sizing Guide
Model
Number of Horses' Waste
Actual Capacity
Minimum HP
Recommended Tow Equipment
C-25 GD
1-5
25 cu. ft.
13 HP

Garden Tractor,

ATV, UTV

C-50 GD
5-11
50 cu. ft.
13 HP

Garden Tractor,

ATV, UTV

C-50 PTO
5-11
50 cu. ft.
15 HP PTO

Compact Tractor

w/ PTO

C-80 PTO
11-21
80 cu. ft.
18 HP PTO

Compact Tractor

w/ PTO

C-125 PTO
21+
125 cu. ft.
25 HP PTO

Standard Tractor

w/ PTO

C-175 PTO

25+

175 cu. ft.
30 HP PTO

Standard Tractor

w/ PTO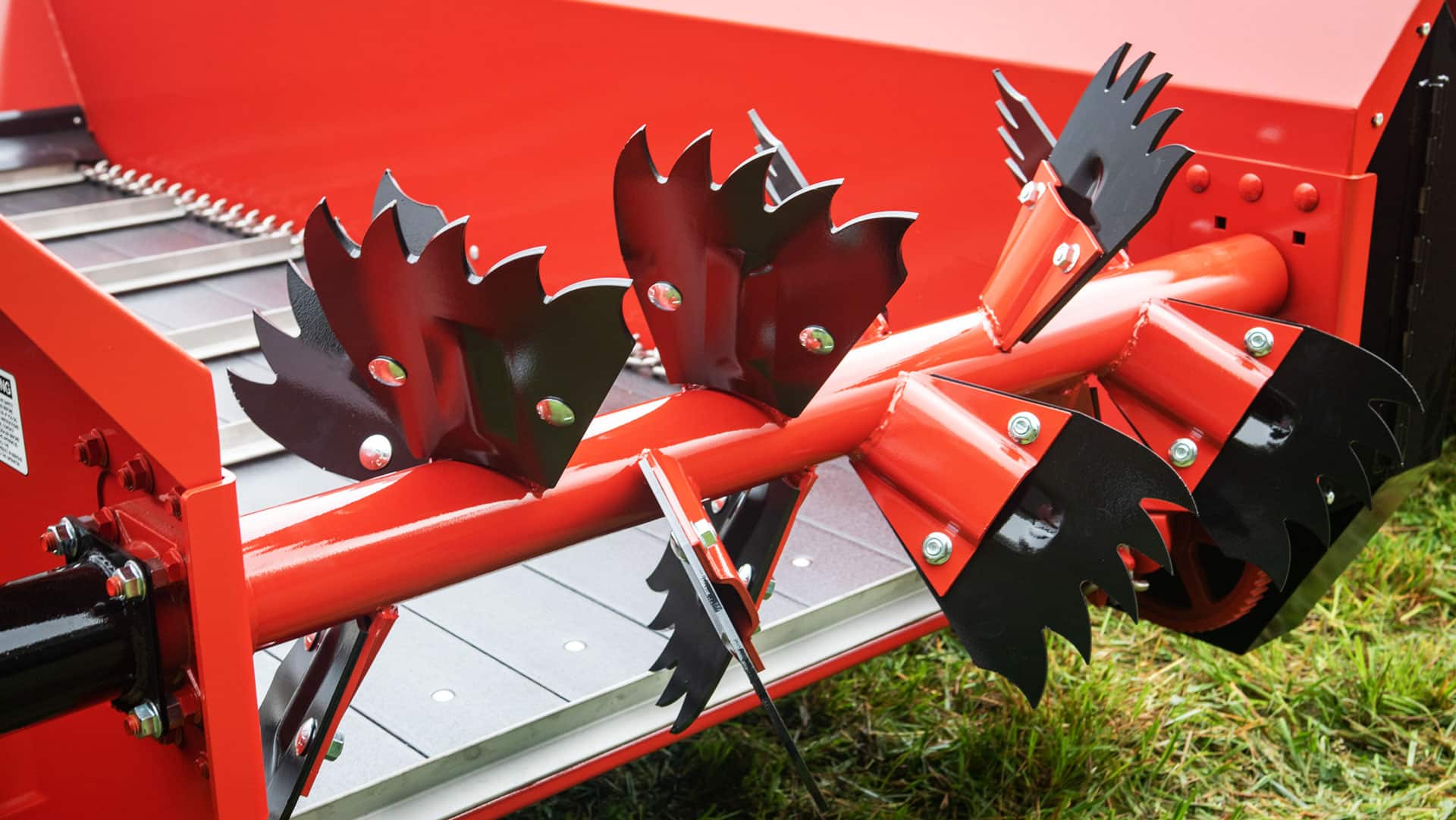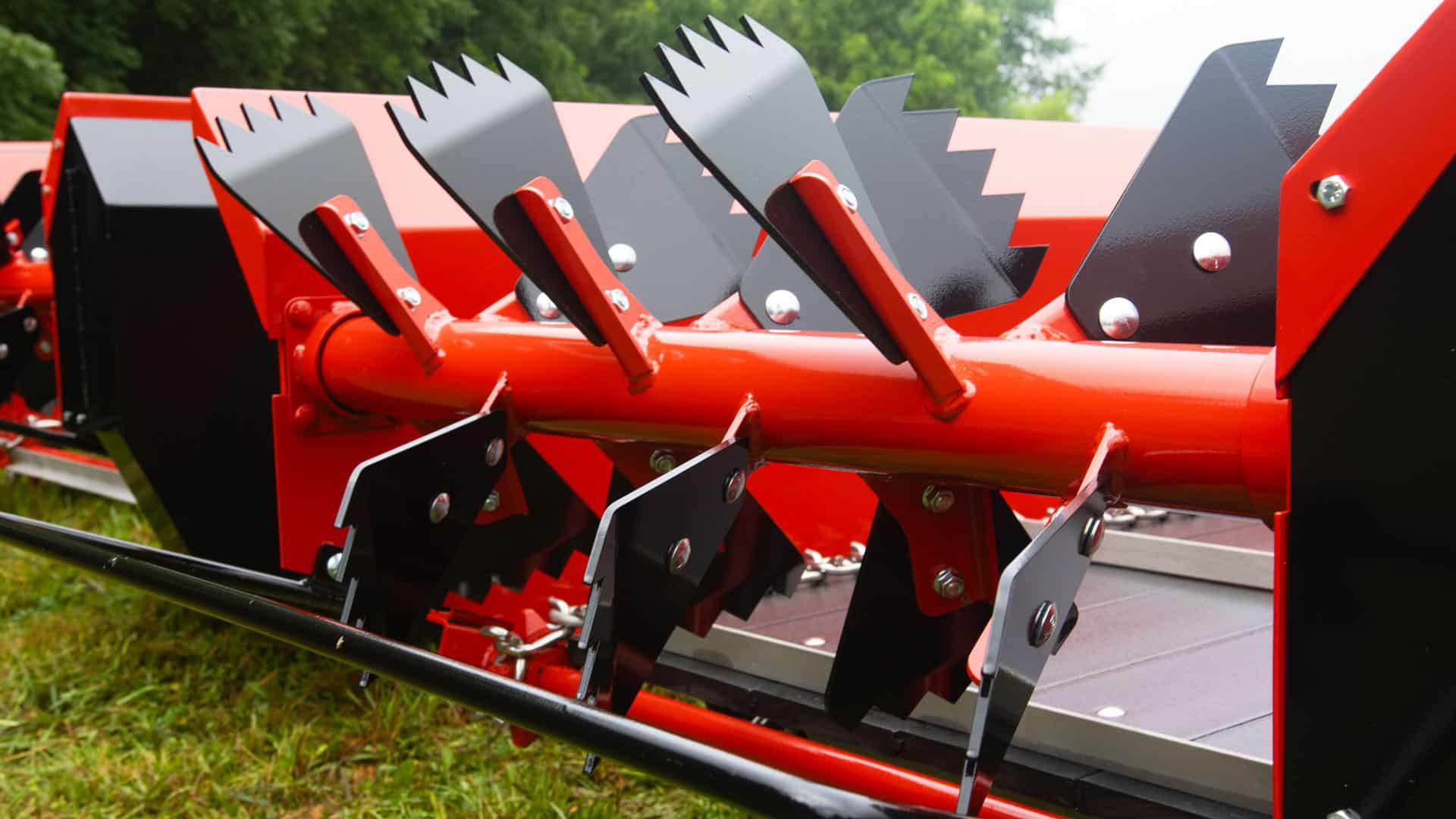 Manure Spreader
Paint Color Options!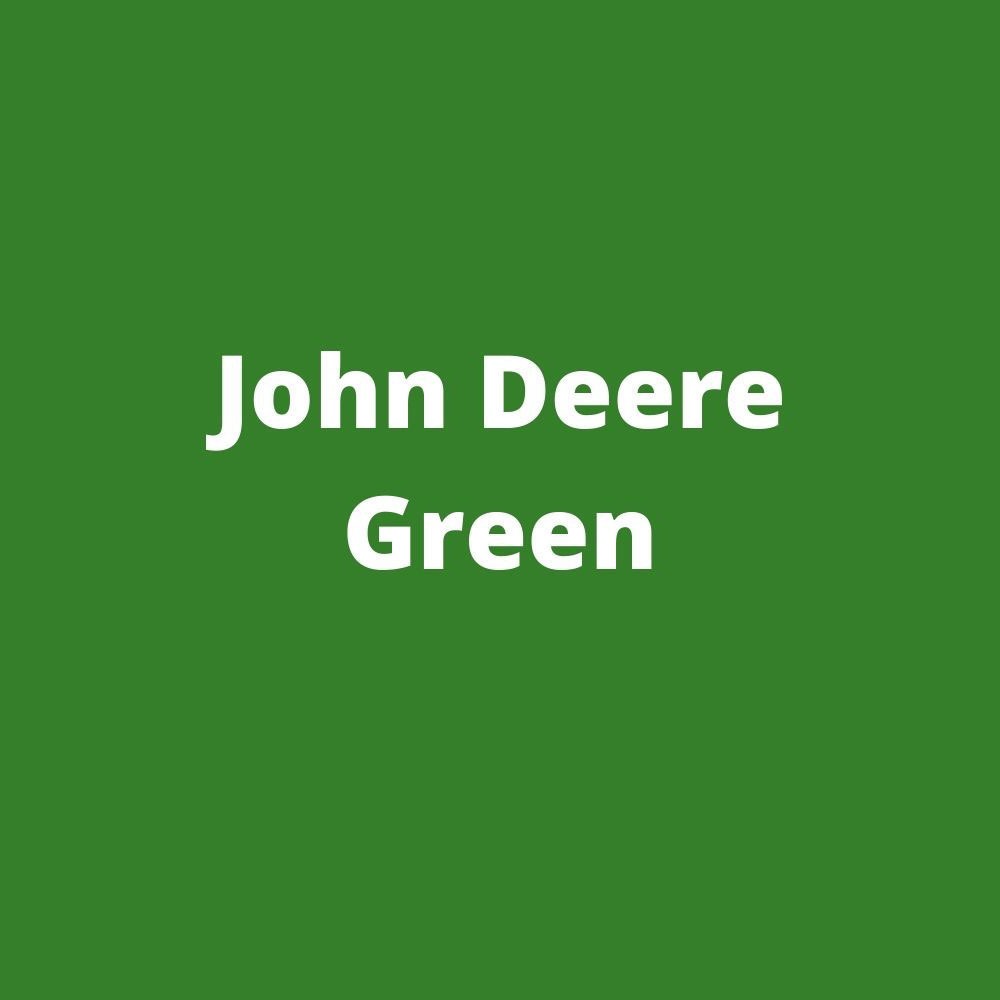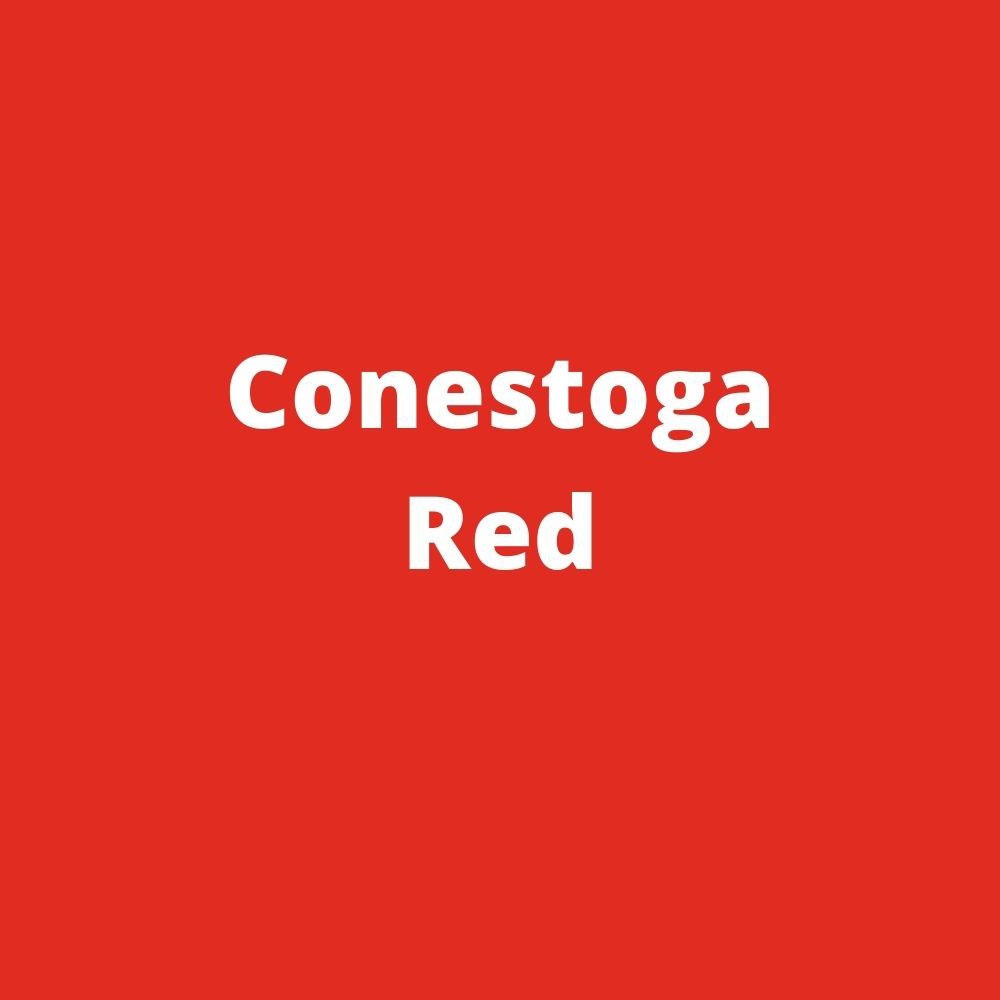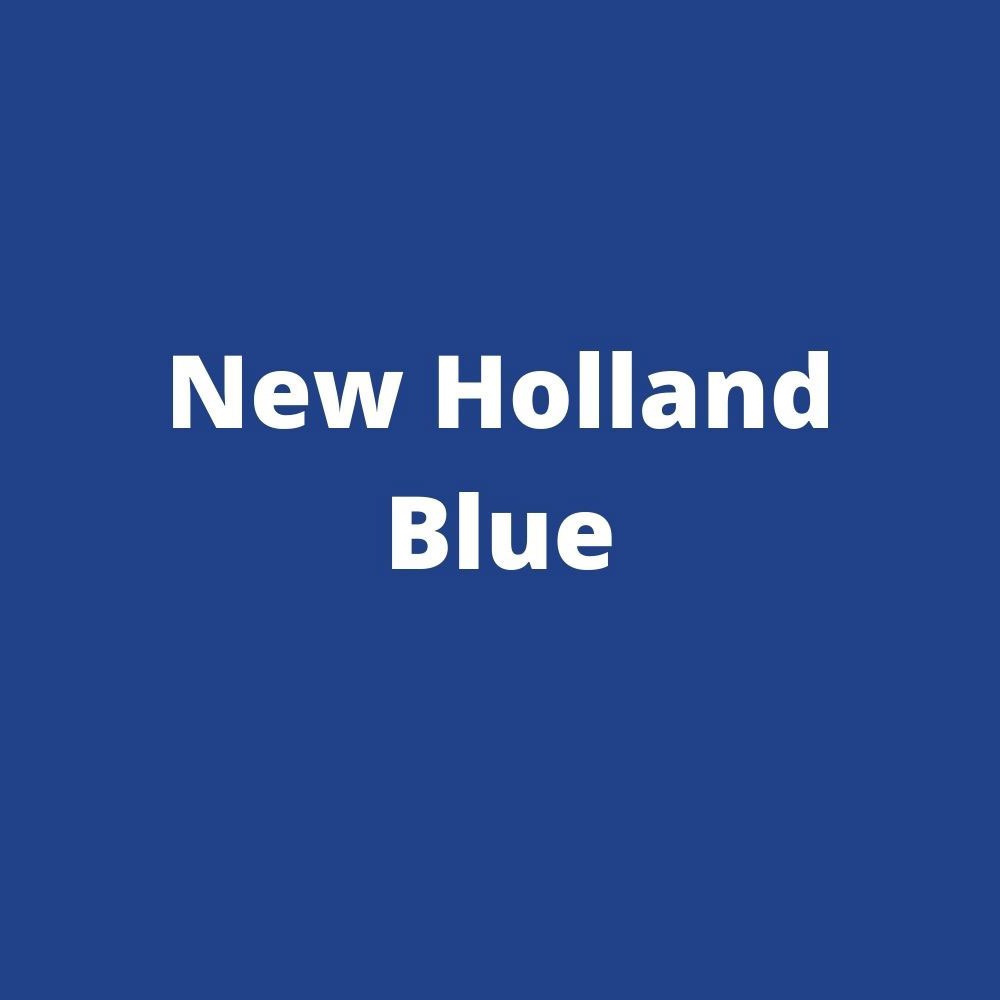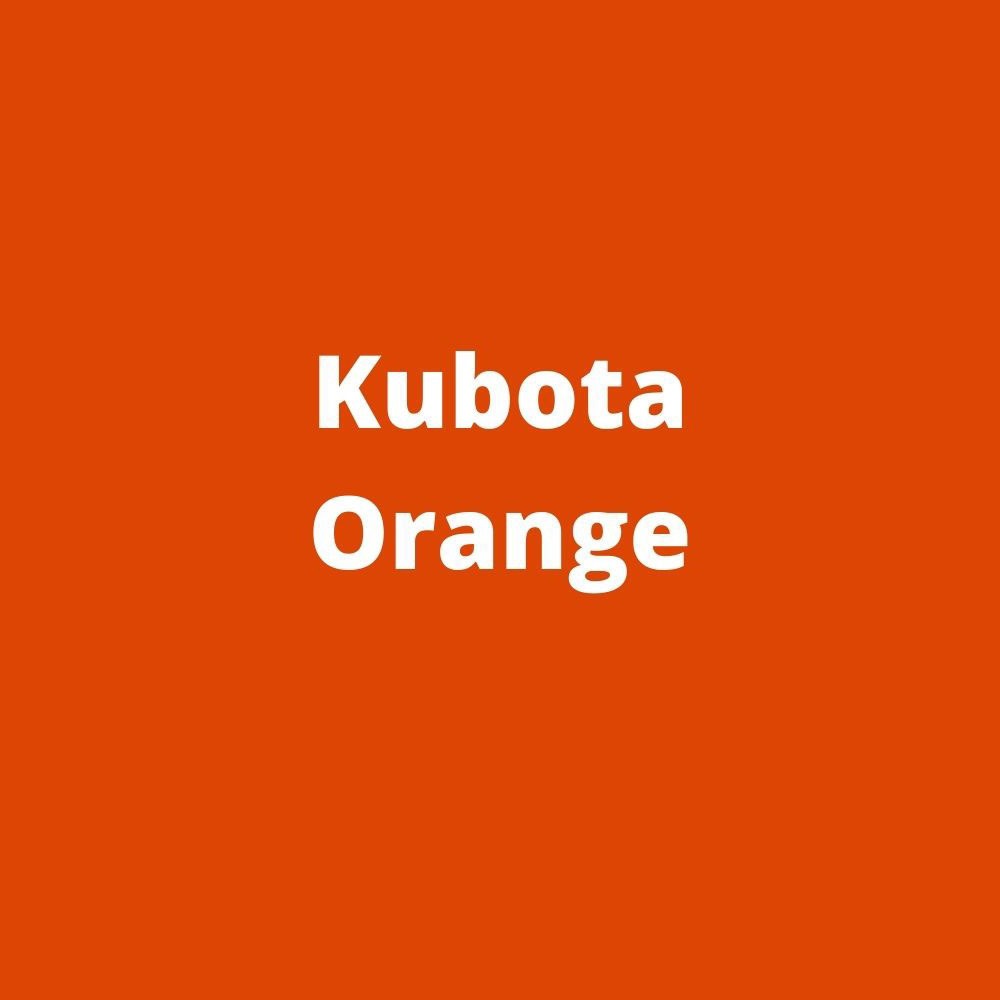 Choose Your
Manure Spreader Features!
| | | | | | | |
| --- | --- | --- | --- | --- | --- | --- |
| Options | C-25GD | C-50GD | C-50 PTO | C-80 PTO | C-125 PTO | C-175 PTO |
| Fine Spread Pan | X | X | X | X | X | X |
| Top Beater | Std. | Std. | X | X | X | X |
| End Gate | X | X | X | X | X | X |
| Jack | Std. | Std. | Std. | Std. | Std. | Std. |
| Adjustable Hitch | X | X | Std. | Std. | Std. | Std. |
| GatorHyde Body Lining | X | X | X | X | X | X |
| Wheel Jack | X | X | X | X | | |
Why Choose A Conestoga

Manure Spreader?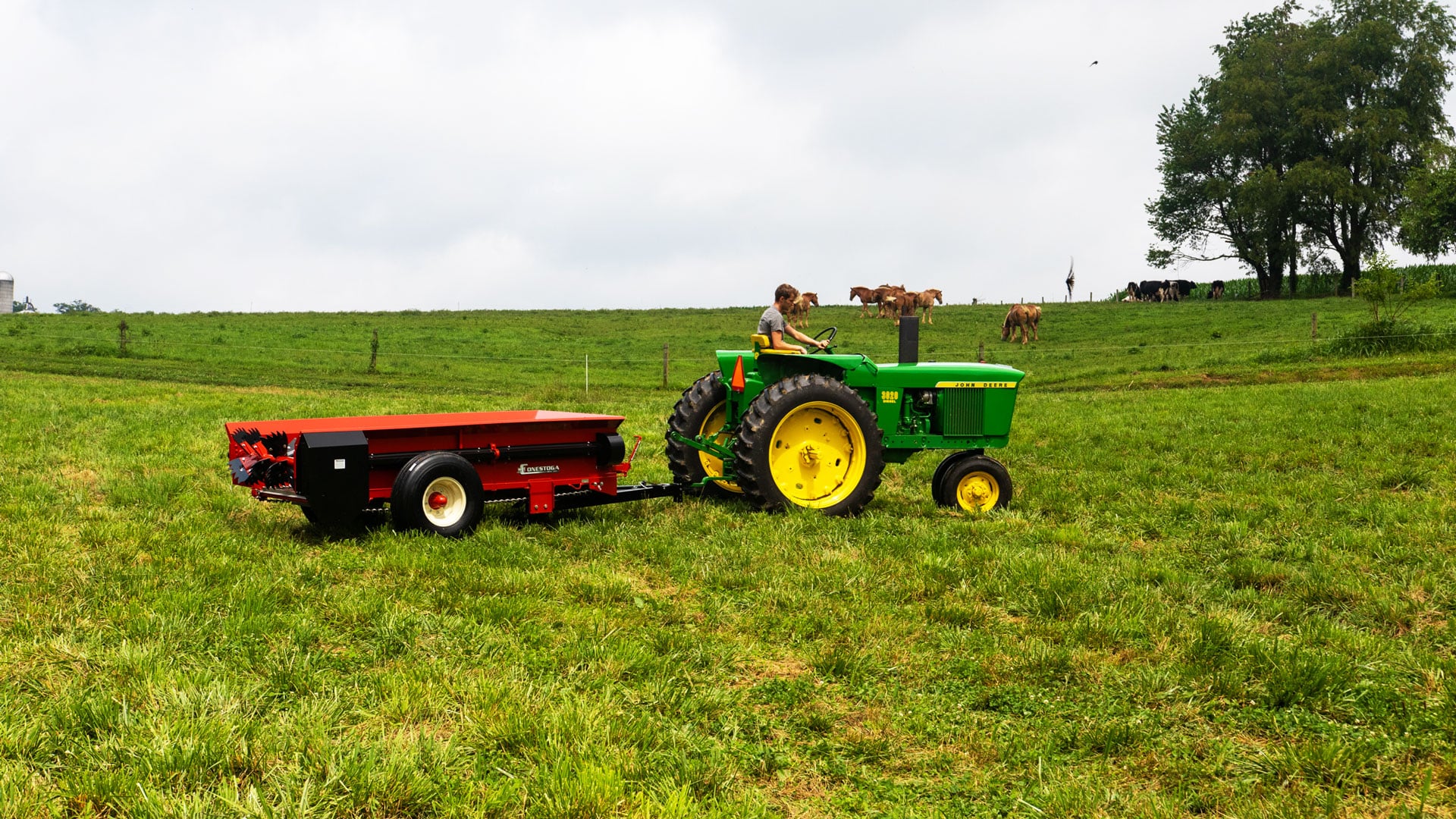 Manure Spreader

Endurance & Durability
In 2009, Conestoga Manufacturing started using 12-gauge Corten steel for the side construction of models CM-25, CM-50, C-50 and C-80 PTO, and 10-gauge Corten on its larger models the C-125 and C-175 PTO manure spreaders. Corten is corrosion-resistant, copper-bearing steel, also used by the manufacturers of larger spreaders. Our research has shown that this steel has increased the life of our spreader sides by at least 10 years, bringing their average life up to and over 22 working years. With proven confidence, we stand behind a 10-year warranty on our frames and boxes. 
If you're interested in fortifying your manure spreader boxes further you can ask about our optional feature the raptor liner. The spray-on raptor liner coating will further protect your manure spreader box and add even more years to its life.
Years ago, we began making the apron, both slats and chain on all models out of stainless steel to increase apron life up to three times the life of A36 steel. Stainless steel aprons cost more but pay off because the heart of the spreader mechanism lasts longer, giving owners three times more downtime – free working hours.
Ground Drive units are designed with a 2-beater system where the top beater shreds the manure into much finer particles. This enables the manure to compost into the ground quicker, reducing the number of insects while spreading.
Over time, we have worked to balance the life in both the box of our compact, PTO, and small manure spreaders and the other working components – bearings, chains, sprockets, etc. When each component begins to wear down, a decision must be made whether to invest in the spreader repair or to purchase a new unit. We have designed our unit with components that work harmoniously together until the end of each part's working life.
With our Corten steel sides and two-part epoxy paint, Conestoga tries to achieve a practical balance between the life of the sides and working component wear. Other stainless-steel boxes may appear to improve total spreader life, but their extra cost is very high with questionable value if they extend life beyond that of the unit's working components.
Conestoga's Excellent Customer Service
Conestoga is both the manufacturer and the sales support. Any necessary parts and assistance will be available through local dealers or our personal support team. Each member is in close communication with other branches of the business ensuring quick and efficient communication. We take our customer support and service as seriously as we take our spreader manufacturing. 
You can reach out to us by calling us or filling out a contact form today. We are ready to answer your questions, supply you with parts that you need, or help you in any other way.
Conestoga Manure Spreader
Features & Benefits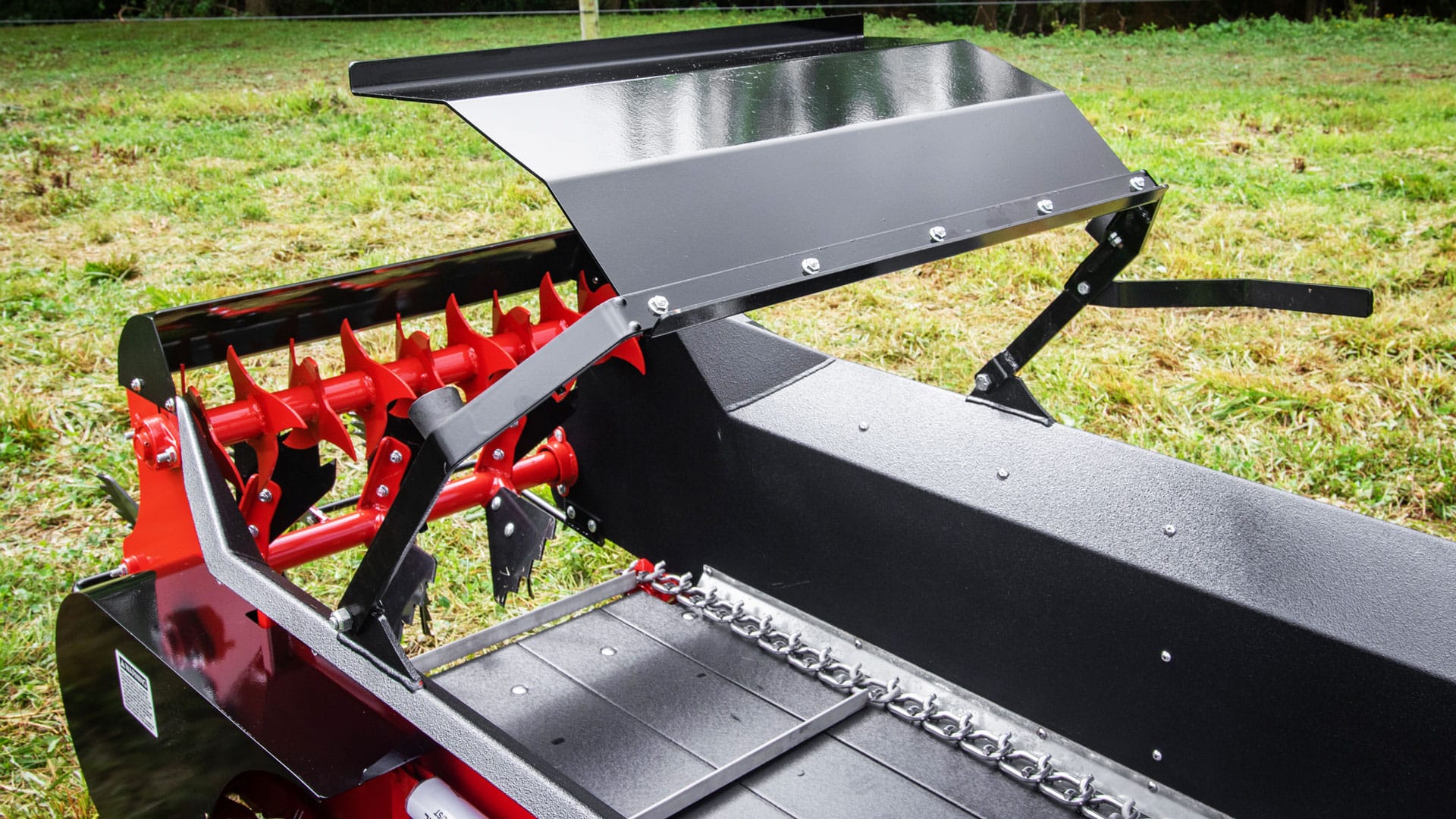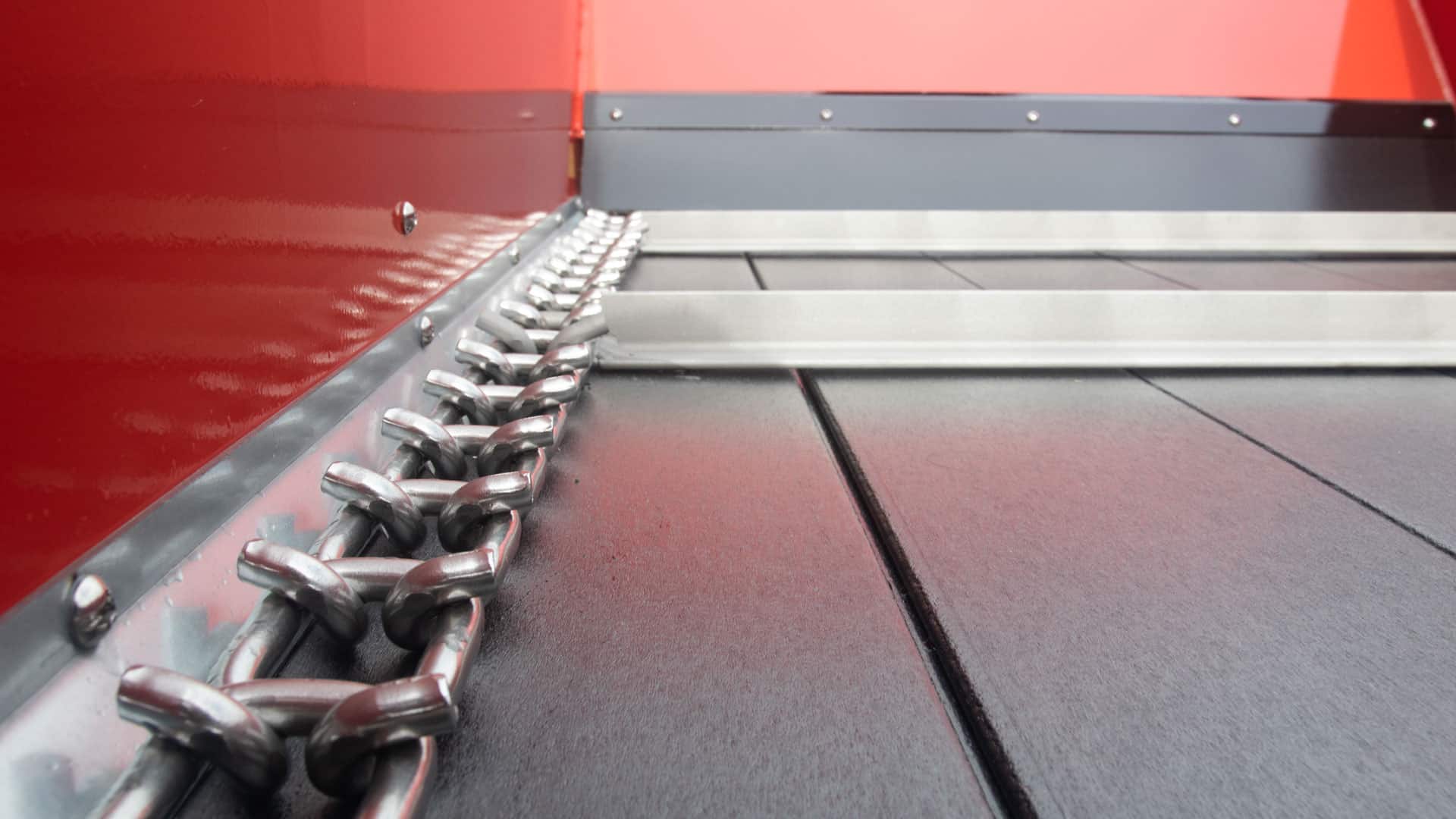 Durable, Long-Life Construction
Corten copper bearing steel is used to provide atmospheric corrosion resistance, four times that of plain carbon steel for longer service life.
Conestoga boxes are chemically washed, painted with epoxy primer, then finished with corrosion-resistant, two-part urethane paint.
This combination of welded, Corten steel construction and durable finish gives Conestoga spreader boxes an extraordinarily long service life.
Additional durability features include hardened sprockets, grade 5 bolts, oil-infused bushings, sealed bearings, and a heavy-duty roller chain.
Premium Manure Spreader Performance
All Ground Drive models come standard with a top-beater (shredder) bar.
All Conestoga C-models are made with our own stainless-steel, T-rod apron chain for improved durability and service life.
A drive-train lifter disengages the drive chain.

Improves chain life.
Reduces manual effort to adjust lever for operation.
Prevents chain derailing during operation.

Rooster comb beater paddles are bolted on for an easy replacement.
Our spreaders are designed with a superior 12 paddle pattern on all C-Series.
Efficient design and additional paddles improve shredding action and overall spread.
Spreaders With Unmatched Convenience
Adjustable web drive on all Conestoga C-models allows four different spreading speeds from a light dusting to a heavy coating.
Conestoga C-series units come standard with hand crank jacks for easy hitching/unhitching.
Outstanding Manure Spreader Warranties
The durable Conestoga boxes carry a ten-year warranty.
The Conestoga polyvinyl floor system has a lifetime warranty.
The overall Conestoga warranty is three years, covering defects in material and workmanship.