Conestoga manure spreaders are ideal for small farms, organic farms, or horse enthusiasts. With our easy-to-use manure spreaders, you can pitch the wheelbarrow and shovel and spend more time doing what you enjoy most. Our spreaders are built for daily use, feature standard quality measures that can't be found on competitive models, and are easy to attach to a garden tractor or ATV (most models). Conestoga's manure spreaders are available as ground-drive models or PTO-drive models. Learn more about the model that's right for your needs!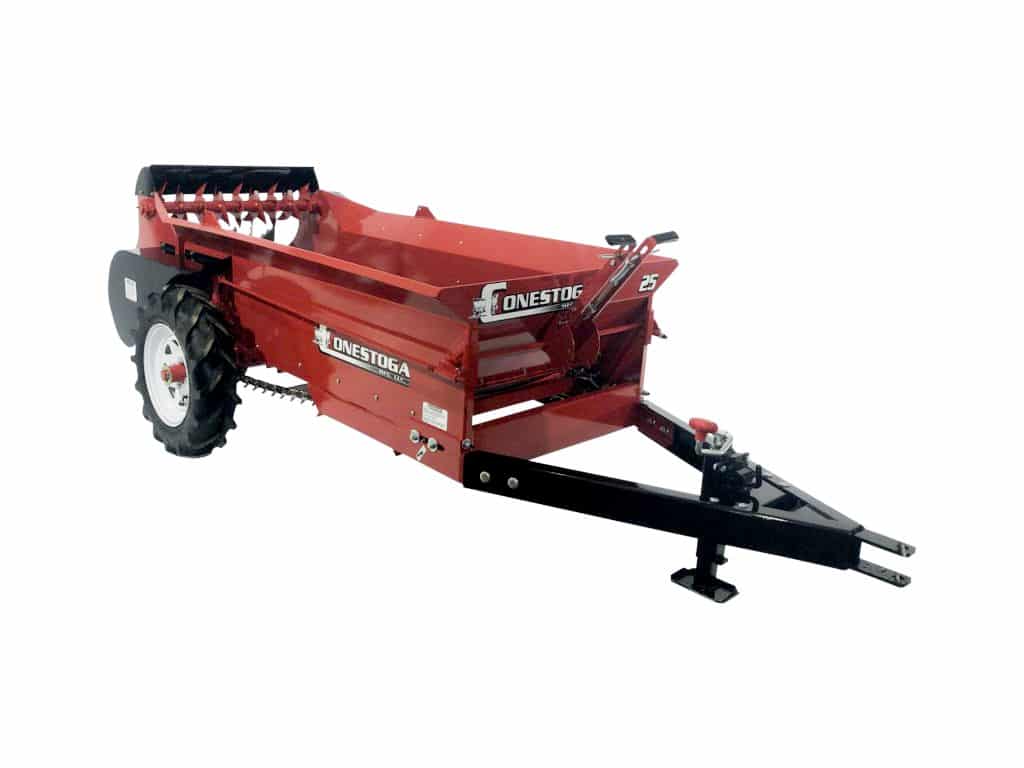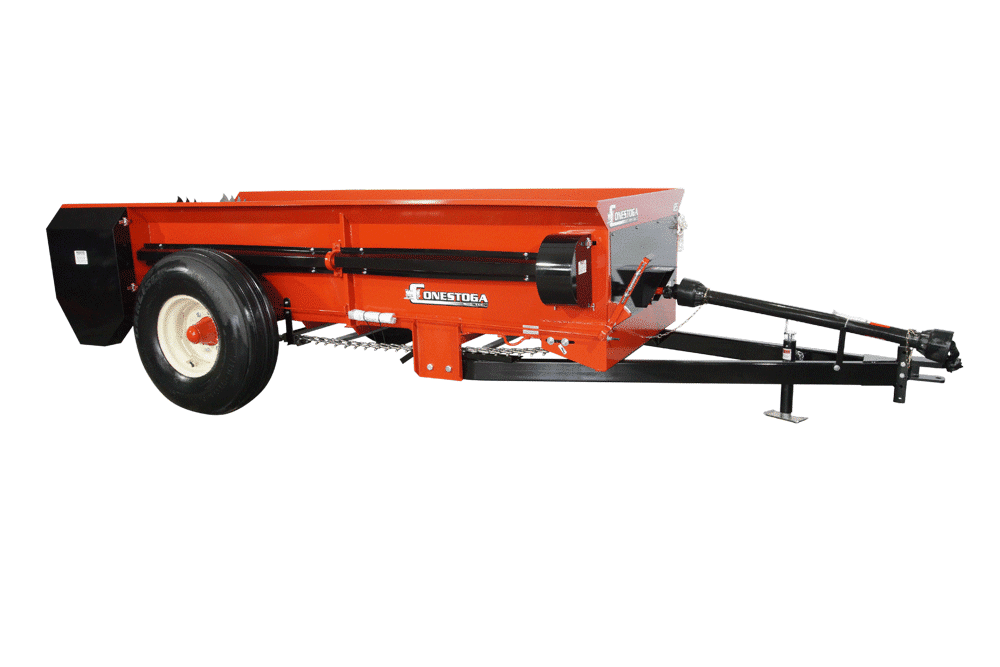 Poly Flooring
Conestoga Manure Spreaders flooring is made  of recycled plastic, similar to many floor boards used in decks / patios. Our poly flooring greatly increases the life of the spreader and also helps with smoother unloading and more resistance to freezing.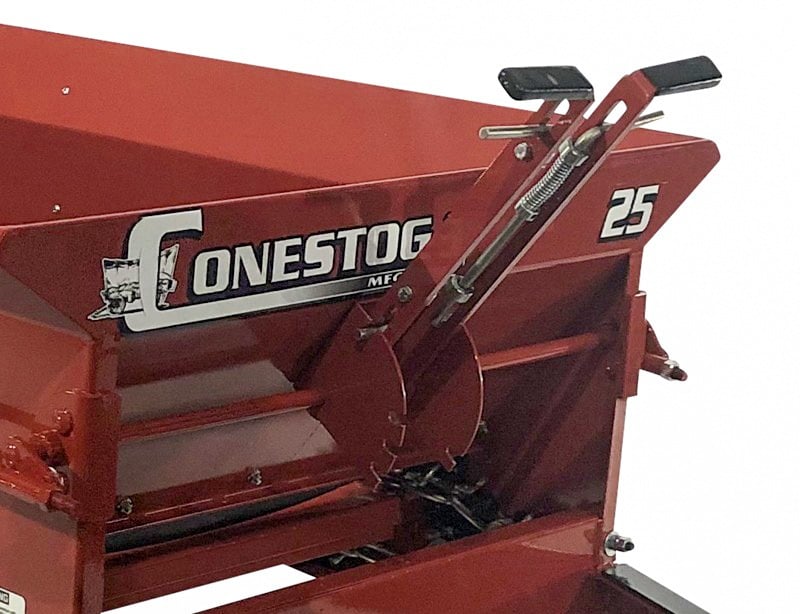 New Lever Design
Our levers are designed with the user in mind. The ground drive unit comes standard with 2 levers. When facing the unit the right lever operates the beater, with a smooth lifting action it will lift the chain off of the main drive sprocket. The left lever operates the apron chain with 3 different speeds for you to choose from. This design allows you to control the amount of manure you wish to apply.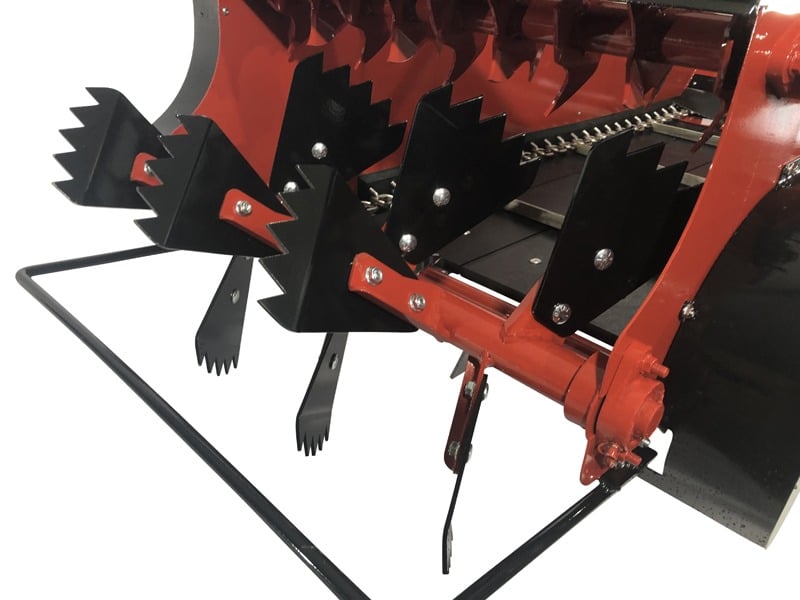 Replaceable Rooster Comb Paddles
All Conestoga Spreaders come with 12 replaceable beater paddles. Each paddle comes with 5 cutting teeth for a total of 60 cutting edges on the main beater, not counting the pulverizing bar. The top pulverizing bar comes with 36 cutting teeth which are setup similar to a rototiller. This system is sure to shred and pulverize material before spreading.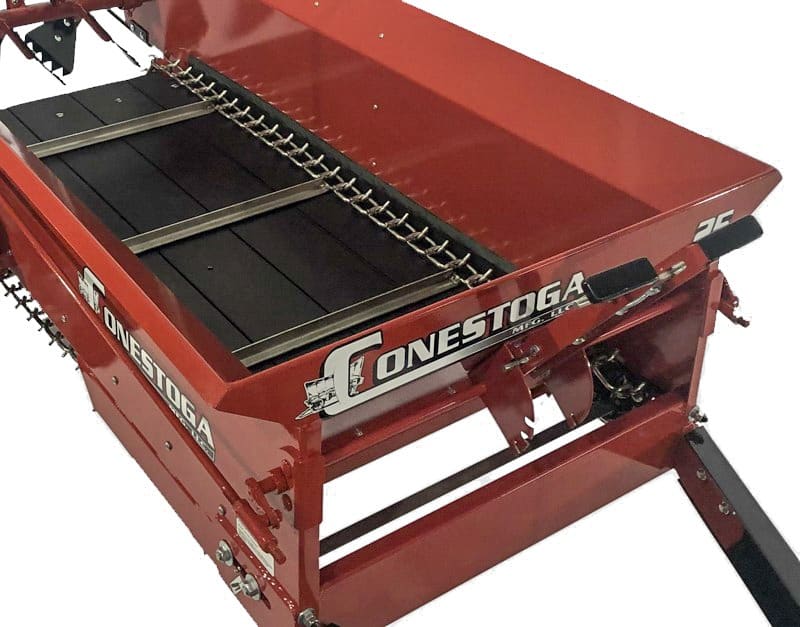 Welded COR-TEN Steel
Spreader Models C-25 through C-80 come standard with 12 Gauge COR-TEN steel. Spreader Models 125 & 175 are manufactured using 10 Gauge COR-TEN steel. COR-TEN steel is a highly anti-corrosive steel and has up to 4 times the corrosion resistance of traditional steel. COR-TEN is used in mainly high coressive applications such as bridges, power plants, and towers. Our welded boxes are sure to give you years of maintenance free use. All our spreaders come with a 10 Year frame and box warranty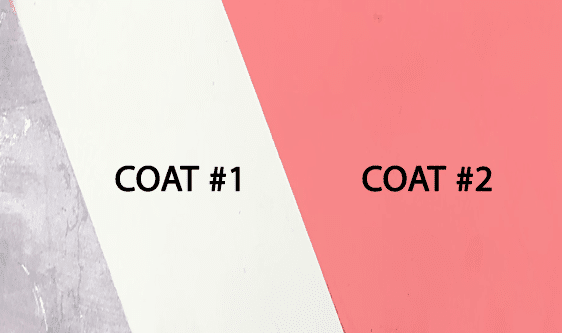 Paint Process
Using our high quality COR-TEN steel it is  phosphatized and washed with a 3000 PSI Hot Pressure washer. The first coating is a two part epoxy primer and final coating with a two-part premium paint designed for farm equipment.

About Us
Conestoga Manufacturing is located in Kirkwood, Pennsylvania. Conestoga has been manufacturing quality farm equipment since 2001. Conestoga Also manufactures a full line of liquid manure handling equipment, drop spreaders, and compost spreading equipment. In 2019 we also purchased Earth & Turf Products, which is a full line of compost spreading equipment.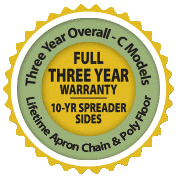 Conestoga now offers a 10 Year Warranty on its spreader sides, a 3 Year full warranty on all C-model compact spreaders, a lifetime guarantee on the polyvinyl floor, and a lifetime guarantee on the stainless chain.
These warranties do not cover mishandling or abuse of the product.
We Support a Charity with each purchase:

Conestoga Mfg. supports a local, non-profit organization that uses horses for the good of humanity. This organization is Greystone Manor Therapeutic Riding Center (GMTRC), PO Box 10724, Lancaster, PA 17605-0724, a non-profit organization that has been providing quality equine assisted activities for children and adults with special needs since 1981.Conestoga has agreed to partner with GMTRC and to pay them a portion of its income from each spreader sold.