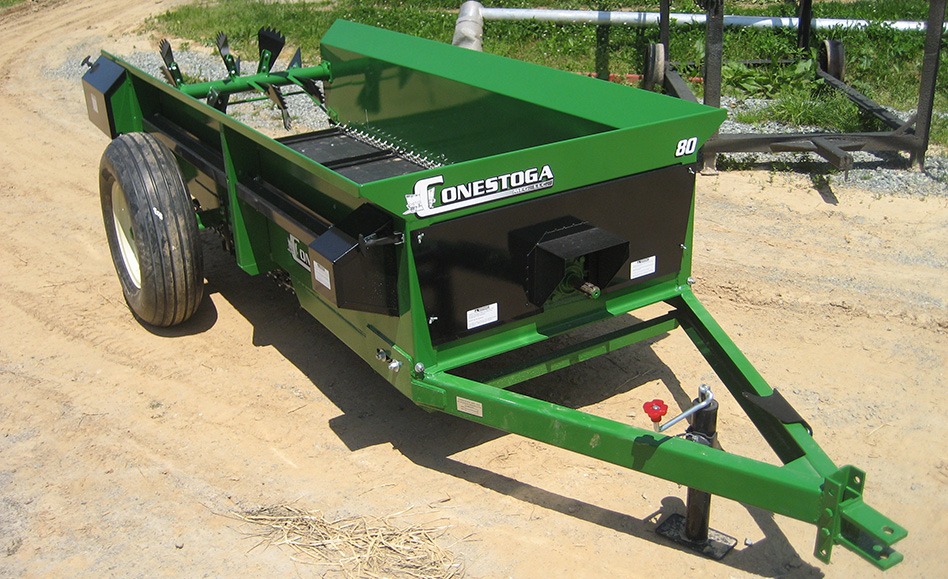 In today's blog post we are highlighting the Conestoga Model C-80 PTO Manure Spreader. The C-80 PTO offers the following features:
Adjustable Web Speed – Fast or Slow
Bed Shield to help reduce spillage
PTO Drive – easily hooks up to your tractor
High Quality Box Construction – Built with COR-TEN 12 gage steel for excellent corrosion resistance.
The C-80 PTO features a 58 cubic foot capacity and a 12 replaceable beater paddles. Minimum requirements for PTO operation is 18 HP.
For more information and pricing on Conestoga Manure Spreaders give us a call or fill out a contact form.