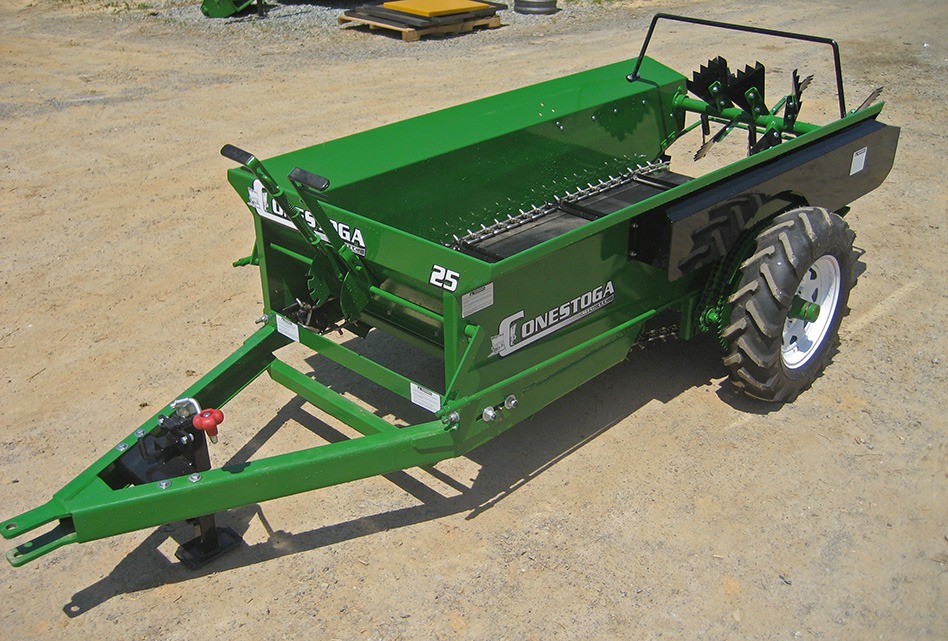 Conestoga Manure Spreaders model C-25 is a ground-drive spreader designed for daily use for a smaller farm or ranch. The C-25 Manure spreader features a capacity of 20 Cubic Feet and offers a smaller footprint of 49-3/4″ in width x 9′-10″ in length to make indoor storage of the spreader a breeze. This manure spreader also includes a box hight of 28″ which makes loading and unloading material an easy task.
Like all of our spreaders – the C-25 is built to last with our 12 gauge COR-TEN steel construction and the use of a High Density Polyvinyl 3/4″ tongue and groove floor. Combine those features with our 3/8″ Stainless steel T-Rod and 12 replaceable beater paddles and you have a machine that will last for years and years.
Additional Options for the C-25 include:
Fine Spread Pan
Top Beater
End Gate
Jack
Adjustable Hitch
GatorHyde body lining
Wheel jack.